Nottingham City Council House Wedding Photographer
Nottingham City Council House Wedding Venue
I was honoured to be a Nottingham Council House Wedding Photographer on several occasions capturing intimate marriages for 8 as well as the big celebrations for over 150 guests. This grand Nottingham City wedding venue is one of a kind and can cater to all wedding sizes and types. City Council House is a centerpiece in town located in The Old Market Square and it's a Grade II listed building. The Council House was commissioned to replace the former Nottingham Exchange. It was designed by Thomas Cecil Howitt in the Neo-Baroque style and built between 1927 and 1929. The Portland Stone used in Council House construction was sourced from the same quarry used for St. Paul's Cathedral in London. Every hour you can hear strikes of the 6th heaviest bell in the UK waving the sound from a 200ft tall dome. As a wedding venue, The Nottingham Council House offers quite a few different options and can accommodate both; ceremonies and receptions.
If you are looking for an experienced Nottingham Council House wedding photographer, get in touch to check availability, and let's talk about your wedding photograpy plans. Below are some photos from Council House weddings and some links to real weddings blog features.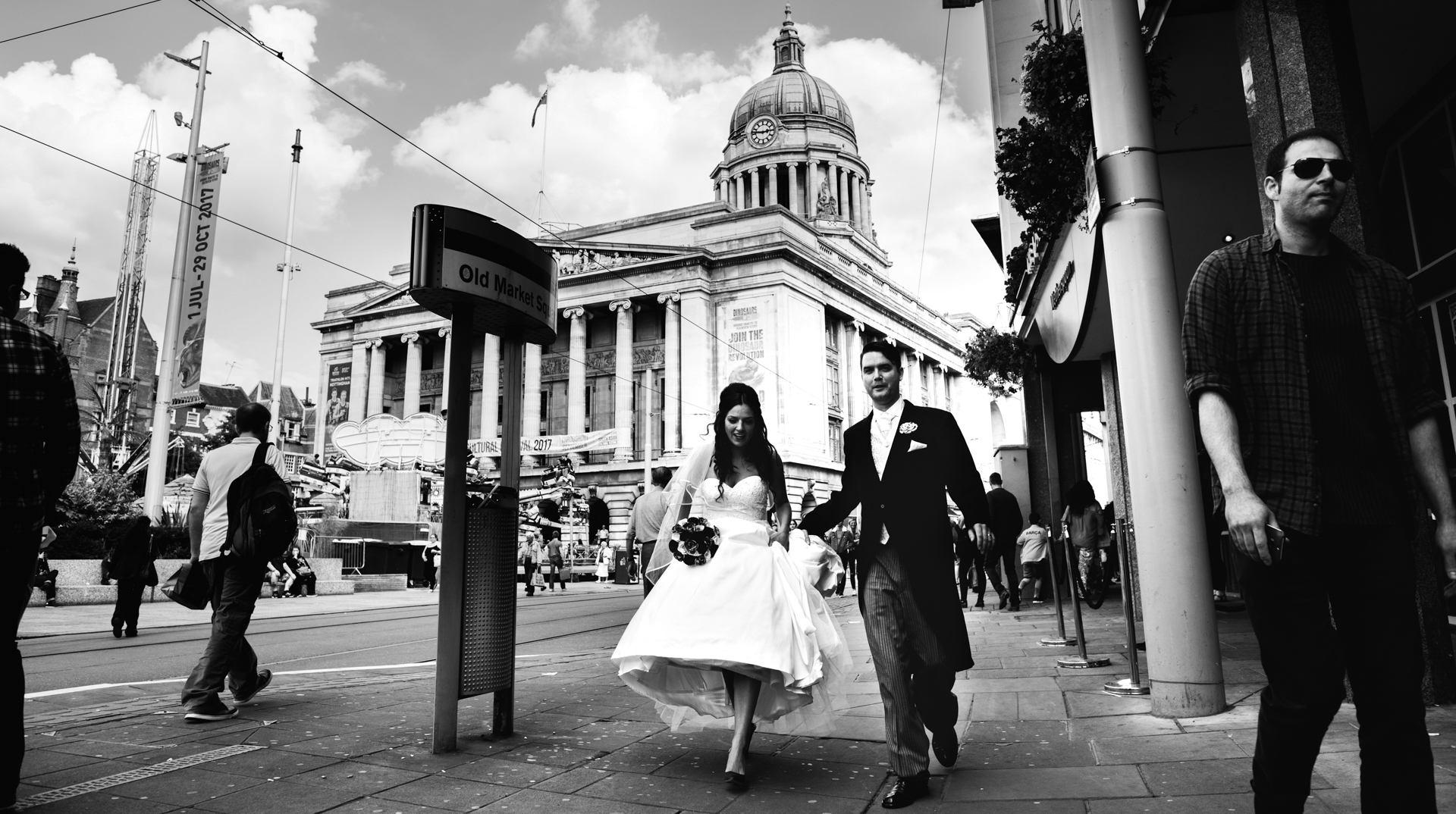 Real Weddings from Nottingham Council House
Say Hi!
Getting Married at the Council House?
If you are getting married at the Nottingham City Council House, drop me a line and let's discuss your wedding photography options.