Wollaton Hall Wedding Photography
Before I say anything about the Wollaton Hall wedding photography, I must stress that this time, I'm going to keep the promise of regular blogging! I need to get into the habit of posting most weddings I shoot. The new website has just been launched and I can only complement its new look by keeping it fresh with updates on my recent wedding photography. Great time of the year to add it to the new years' resolutions list. I know, I have said that last year too but this time it's for real!
So first wedding to blog after a long break is Dan and Ana's Wollaton Hall wedding. English/Venezuelan fusion extravaganza that for a documentary wedding photographer like me was a true joy to shoot. A relaxed day filled with laughter and happiness. The chilled vibe was present all day long not to mention fun and madness (especially during the crazy hour, more about that below).
As usual, I started with some photos during the morning preparations at the house. Dan and Ana were both getting ready there, yet managed not to see each other throughout the entire morning. Dan, his best man, and bridesmaids hopped onto the vintage double-decker bus and went to The Browns brasserie to greet both sides of the family. The wedding ceremony took place at the St Barnabas Cathedral in Nottingham City Centre. I have shoot weddings at the Cathedral before and it was such a great joy to revisit. I love its architecture, the space inside, and the freedom to photograph from many different angles.

Ana and her mum arrived in a spectacular vintage Ford Zodiac. Then the ceremony began with lots of smiles and intimate moments to capture. After a confetti blast outside the Cathedral, it was time to begin the party. I was looking forward to more Wollaton Hall wedding photography as I have shot the wedding ceremony before but not the evening reception. I wasn't disappointed at all, this stunning historical site provided amazing backgrounds for Dan and Ana's wedding pictures. The drinks reception took place at the Camellia House, the oldest cast-iron glasshouse in Europe! Latin American chill out music and warm August afternoon light complemented the atmosphere. Supper delicious food was served by Red Olive Catering. Thanks for feeding me guys, the lamb dish was awesome! Also hats off to Ana, she made all flower arrangements and her bouquet by herself!
I love when the wedding evening kicks off early and it was one of these parties. Dancing started well before the cake cutting and before the evening officially kicked off. Some guests from the bride's side of the family have salsa flowing in their veins. As soon as the music hits, they need to dance. I stopped at Dan and Ana's wedding a little longer to see what the 'La Hora Loca' means. 'The Crazy Hour is a south american wedding tradition. When the 'crazy hour' wild fiesta began, various party props were distributed amongst the guests. People wore masks, wigs, playful hats, colourful glasses and they danced the night away like crazy to a mash up of various hits. I would love to see this type of a party enhancer at every wedding.

Here are some of my favourite Wollaton Hall wedding photos.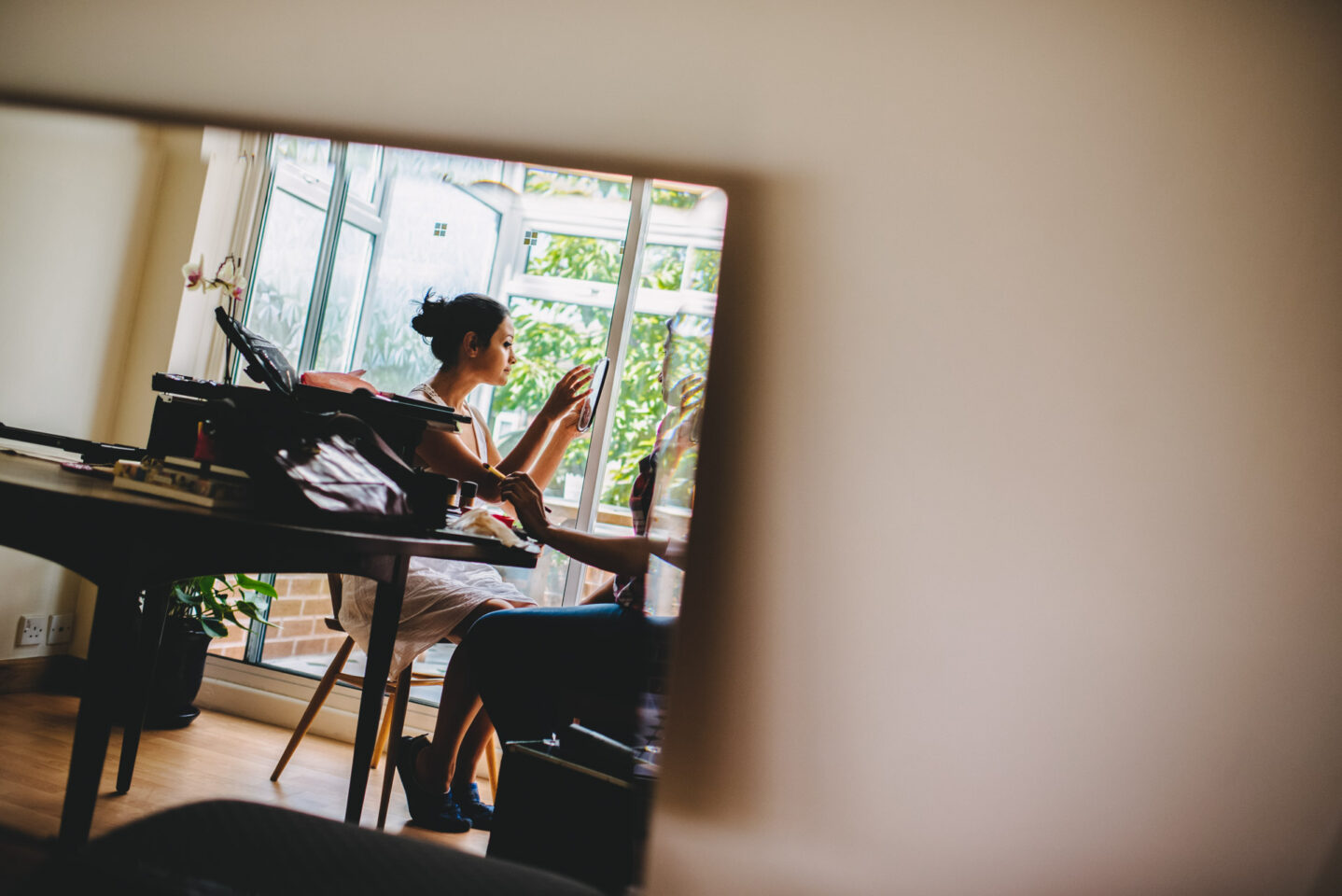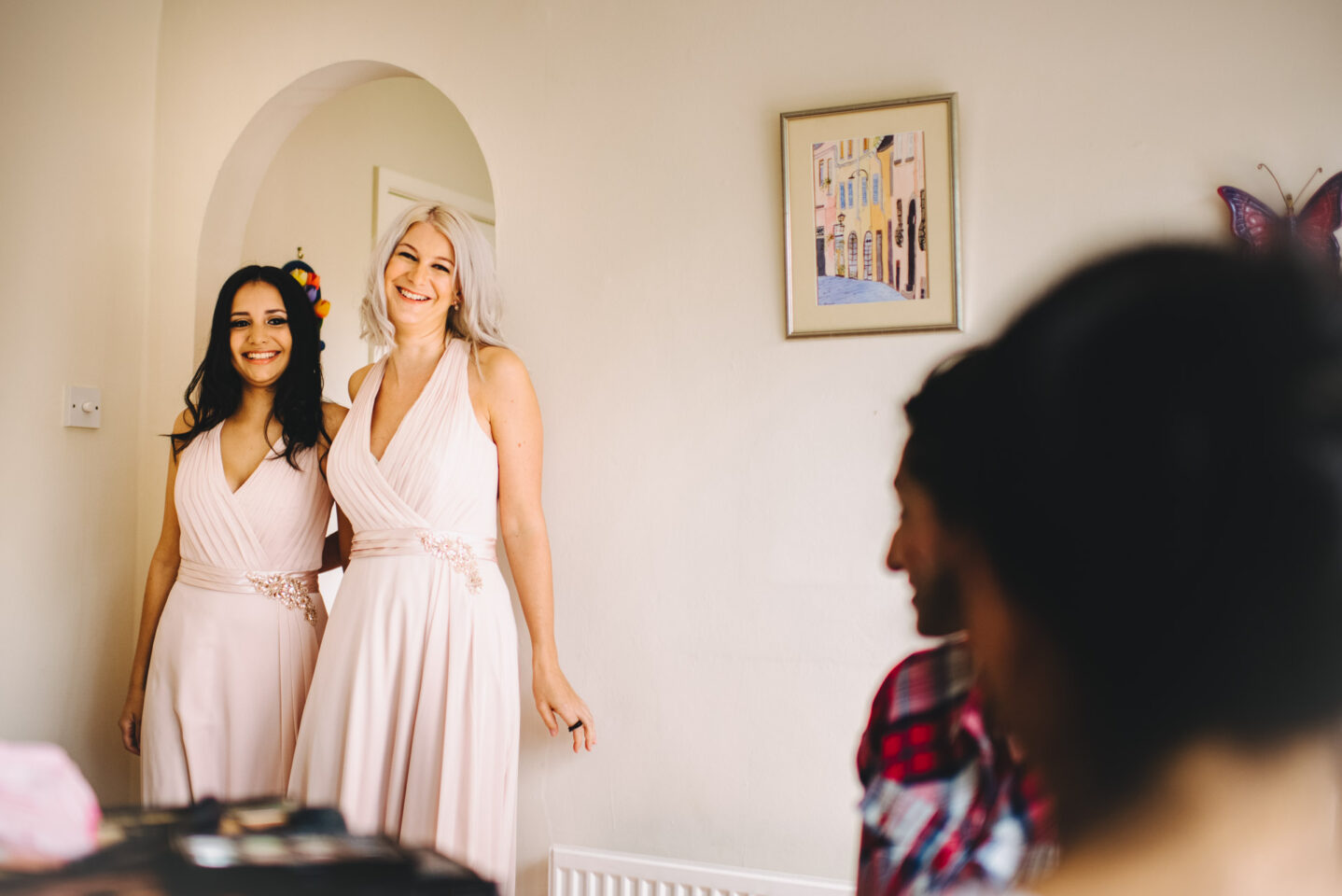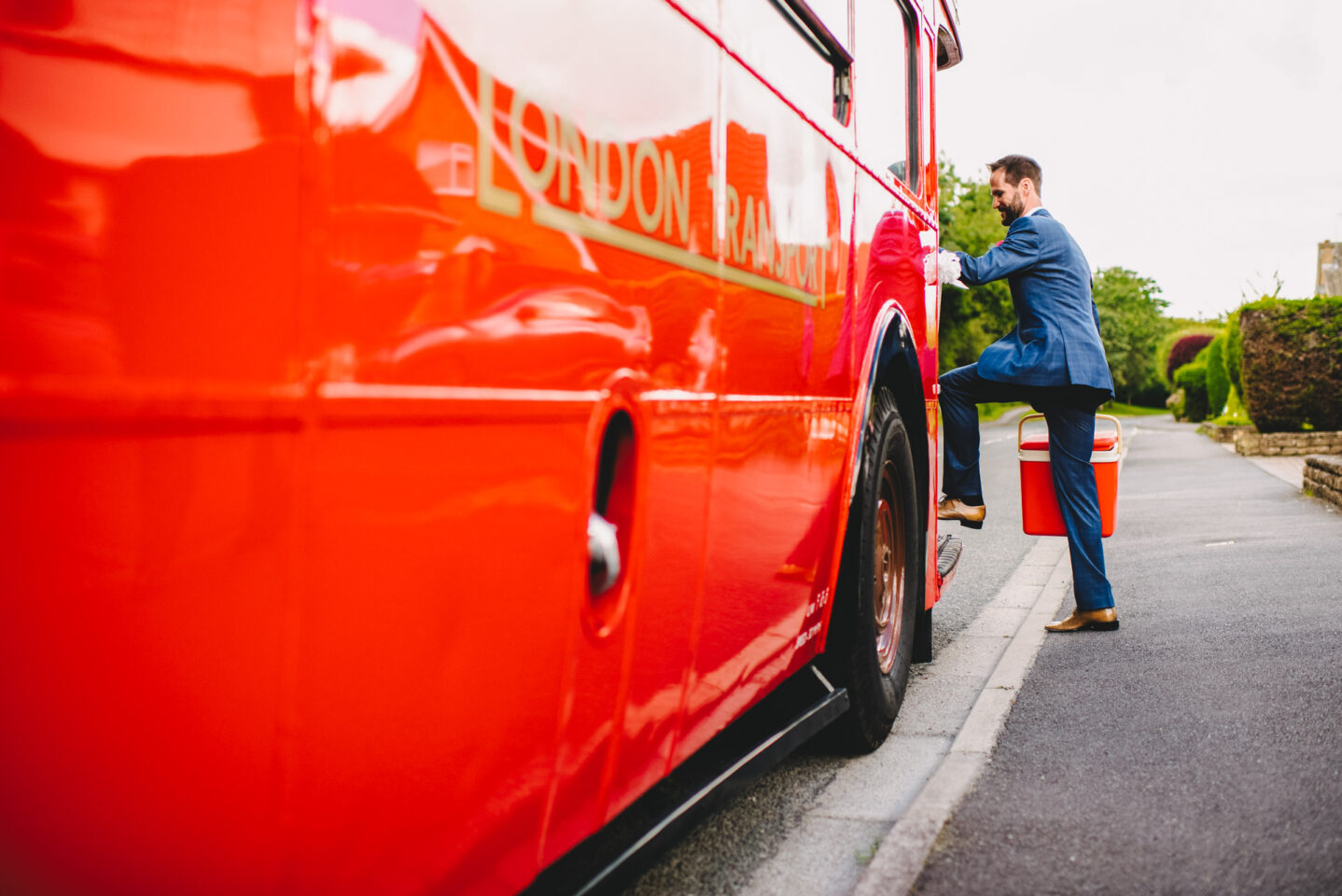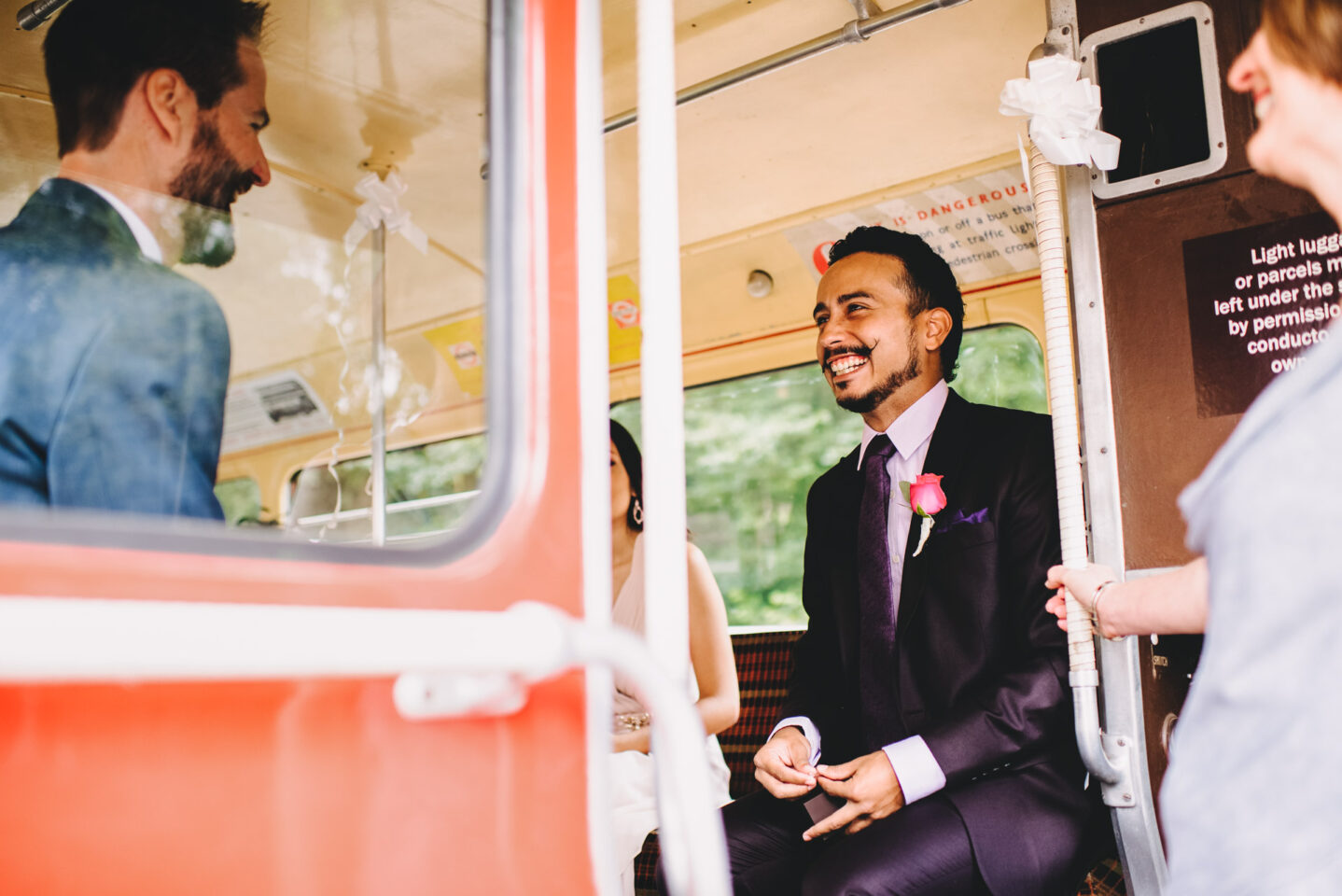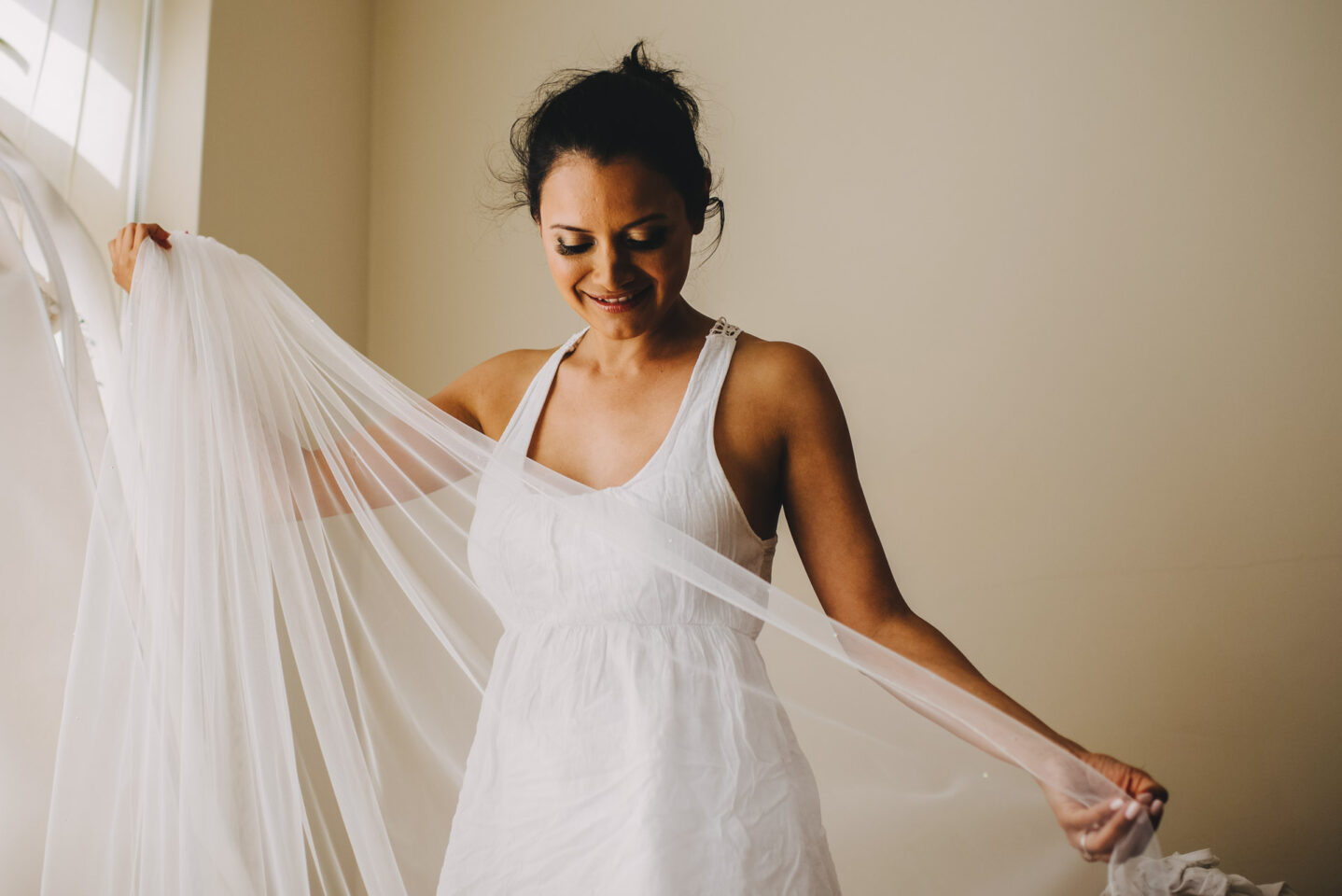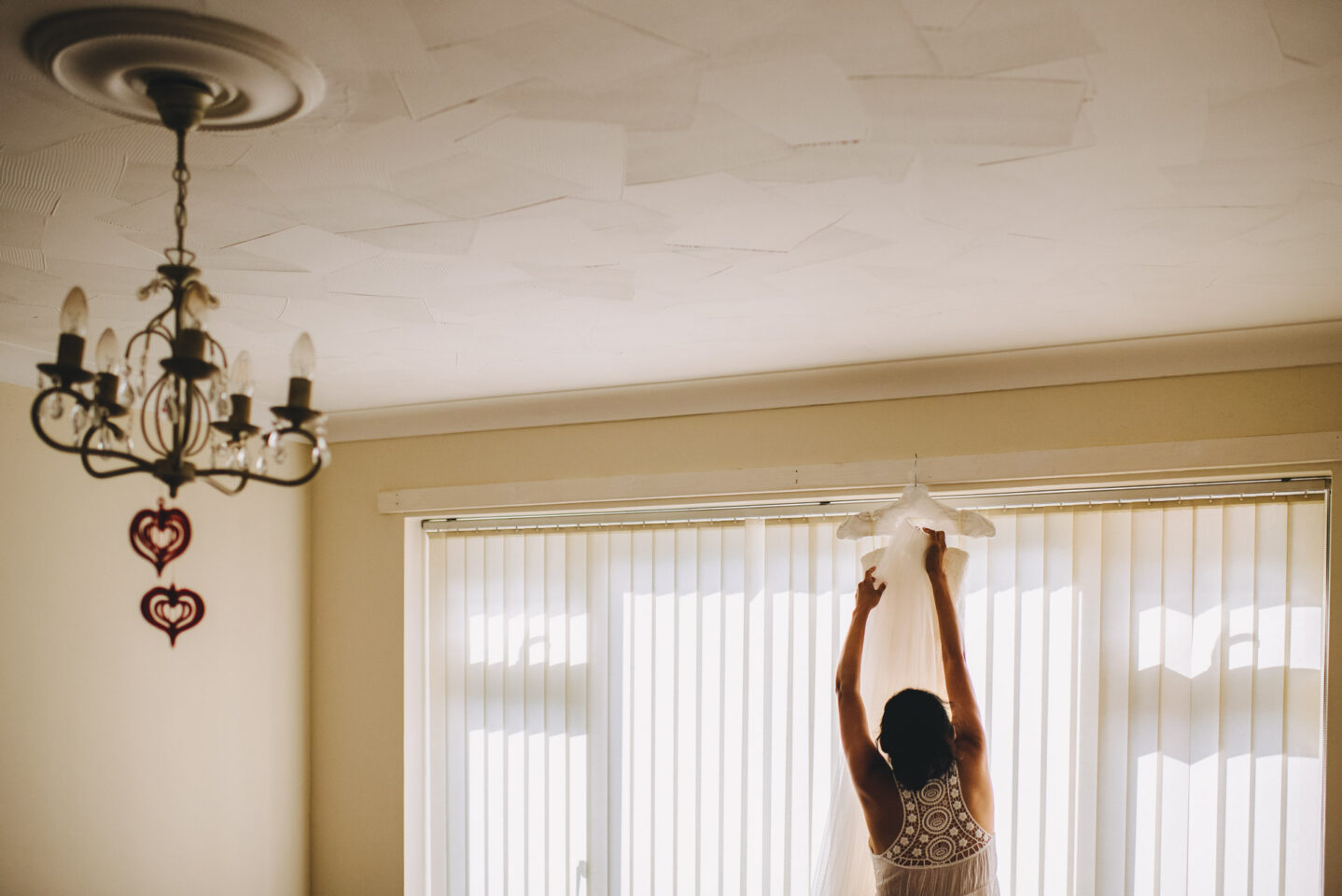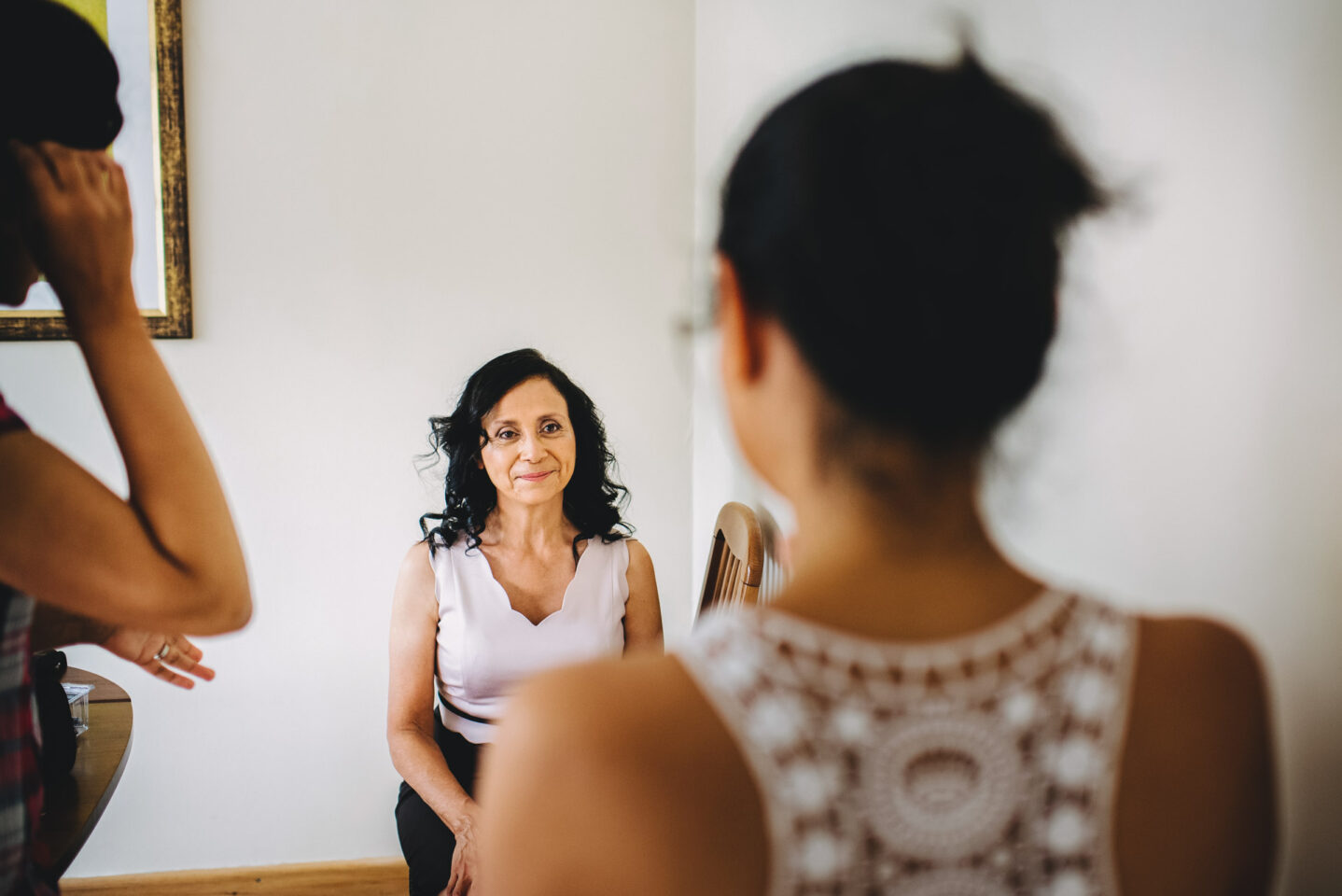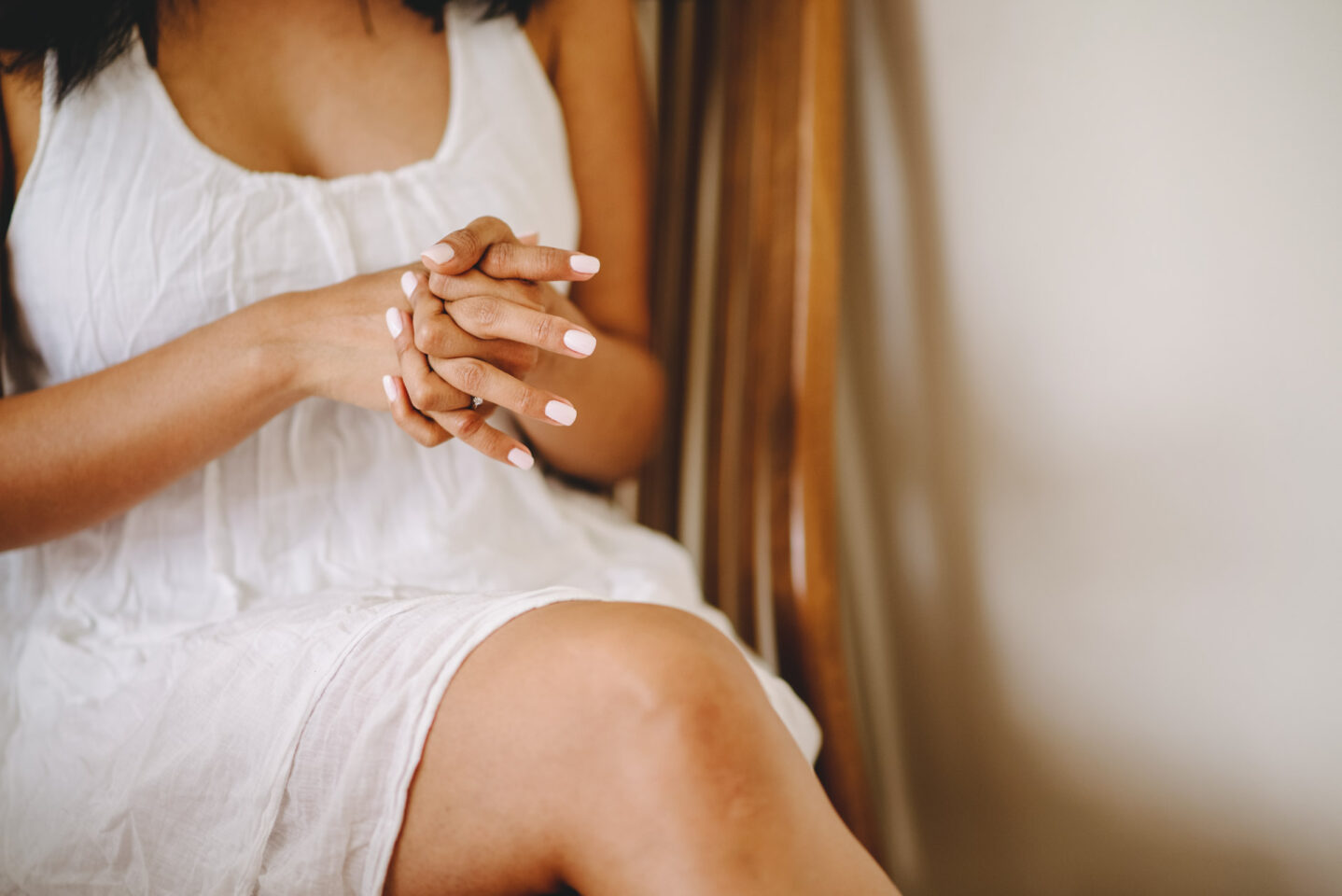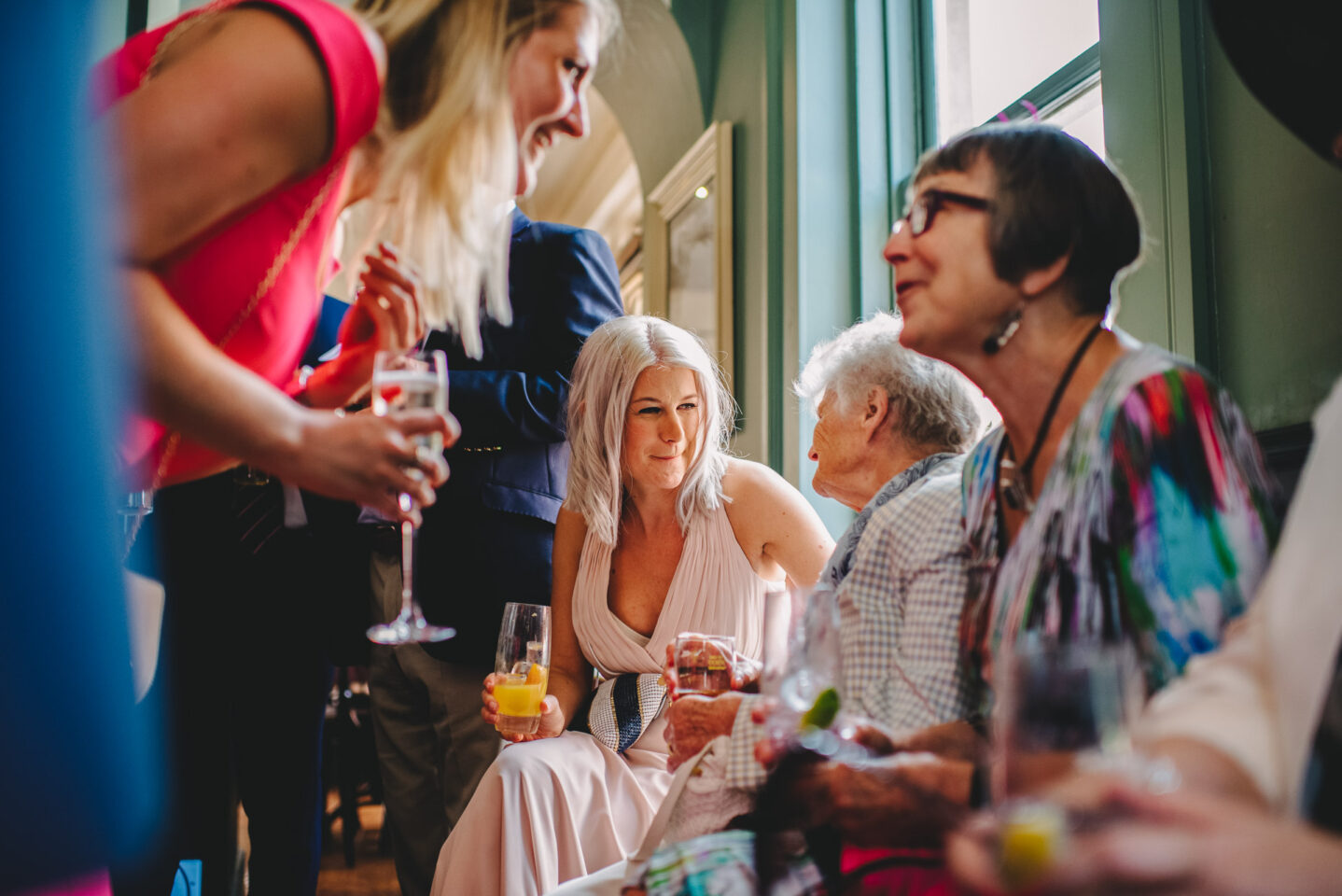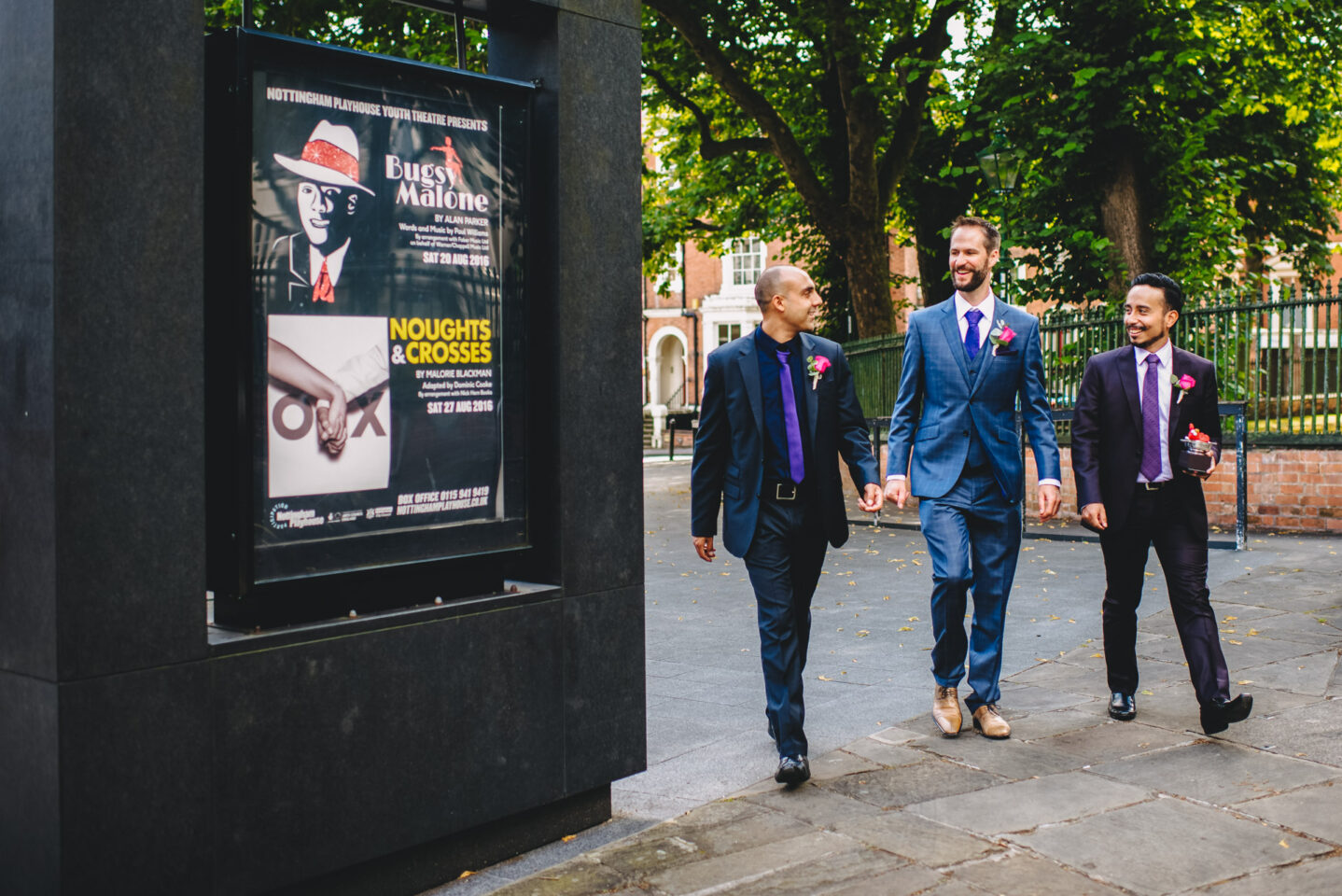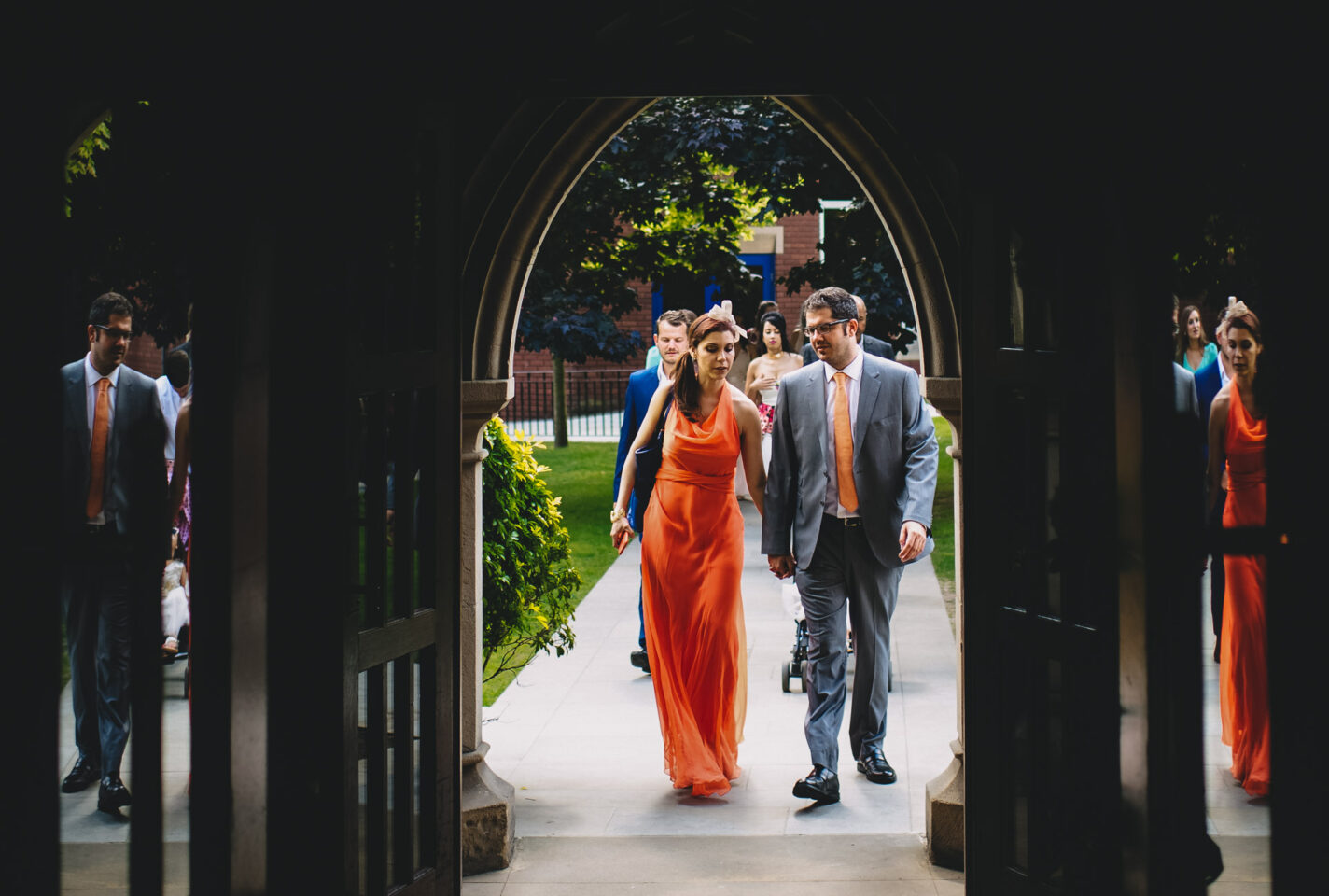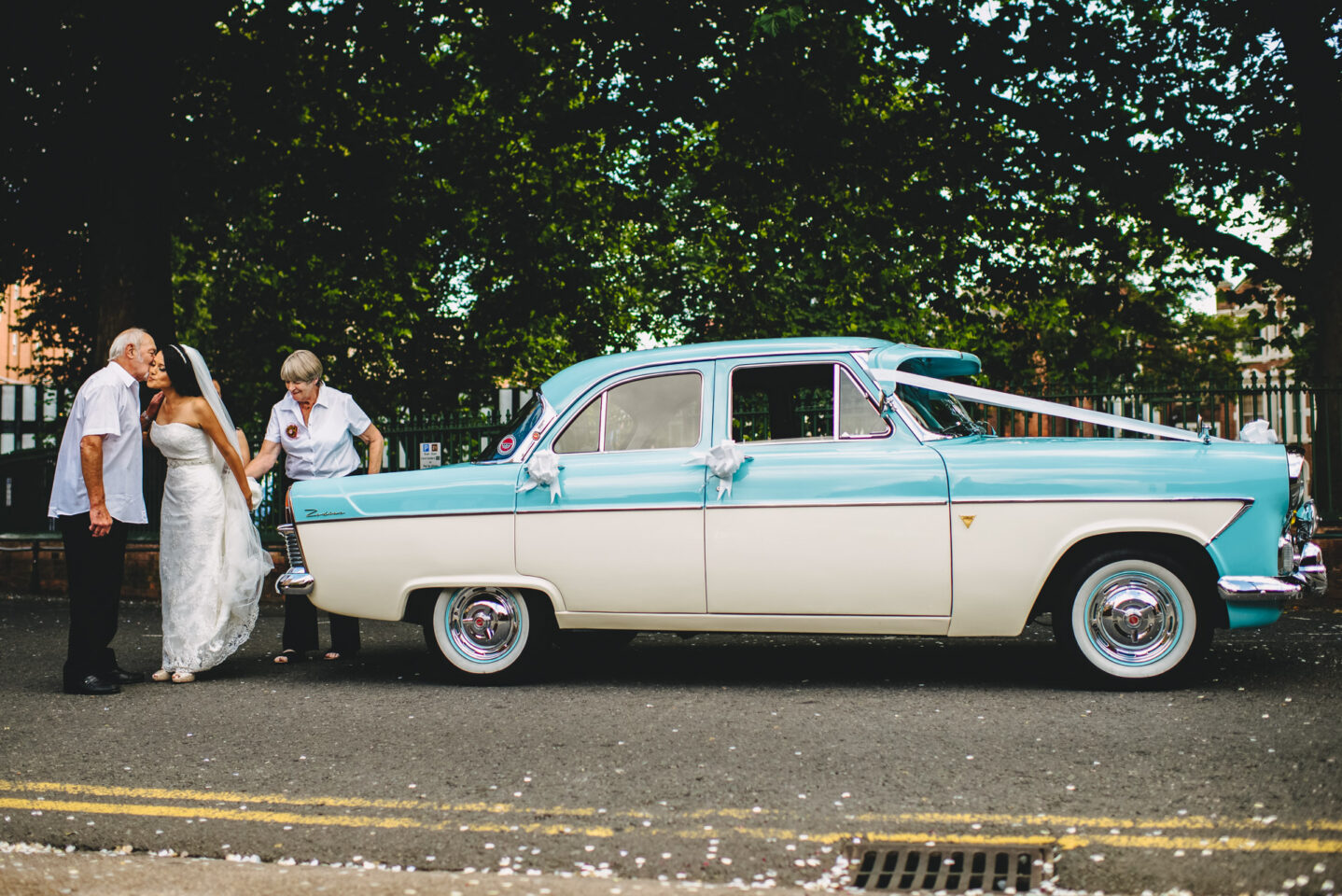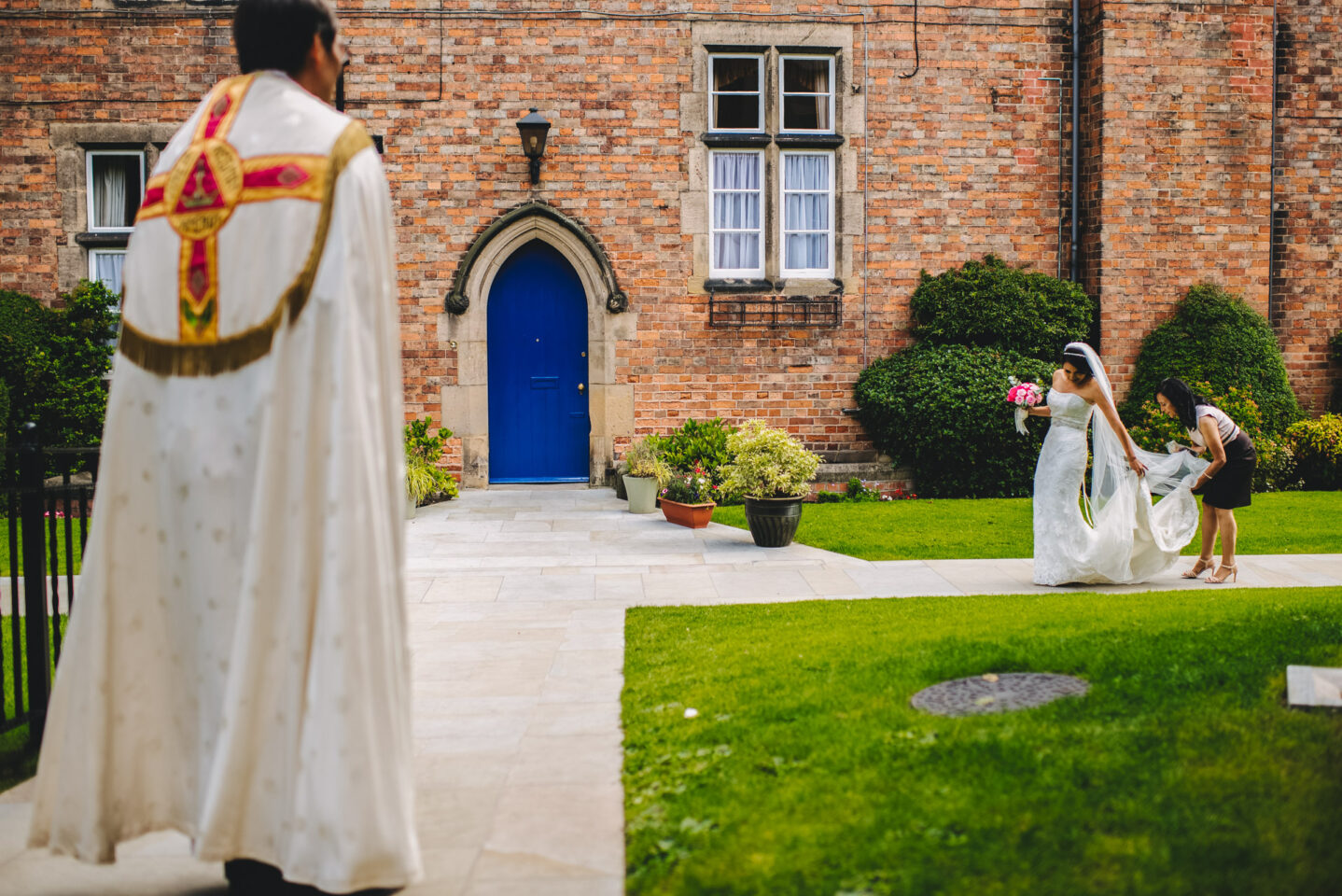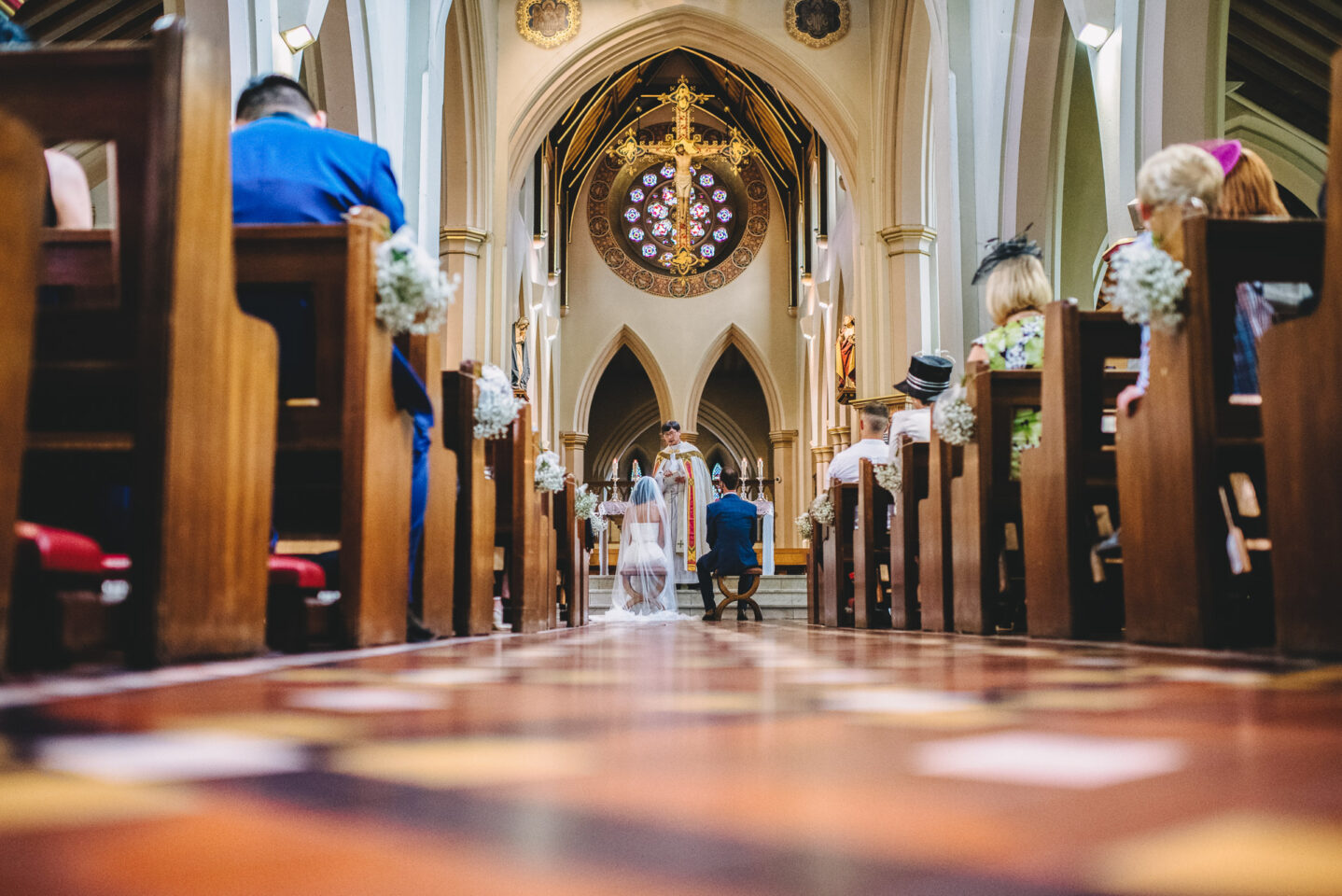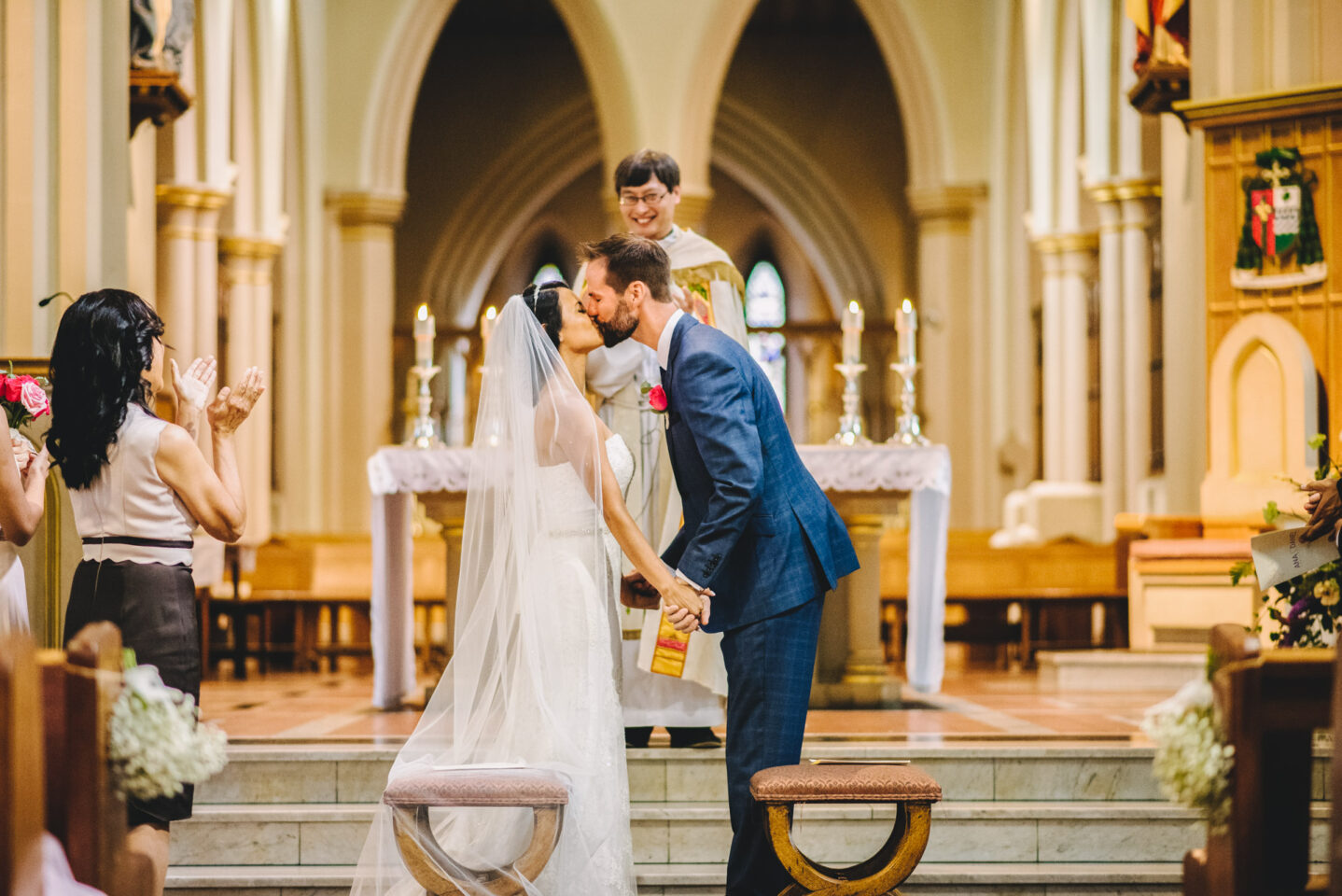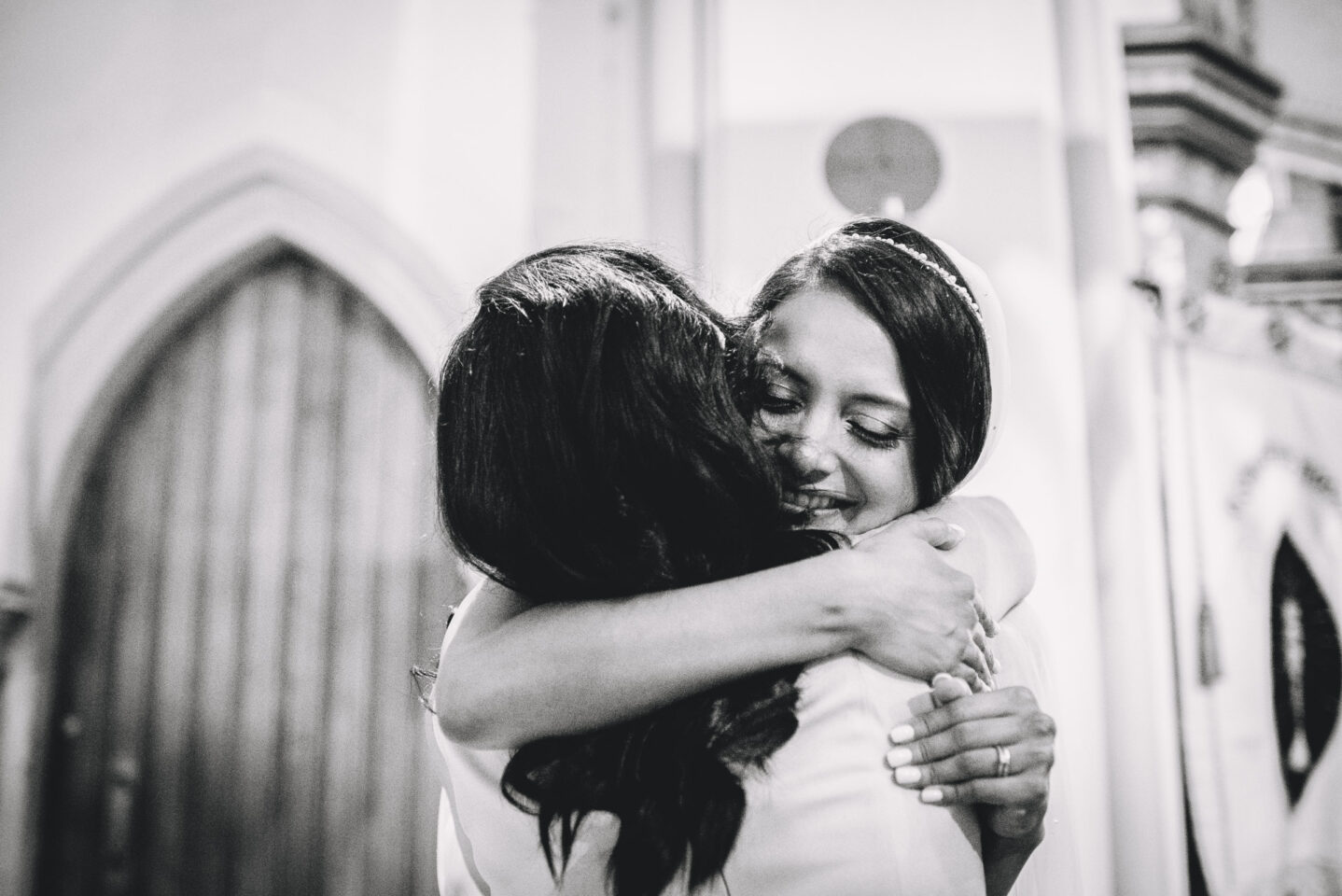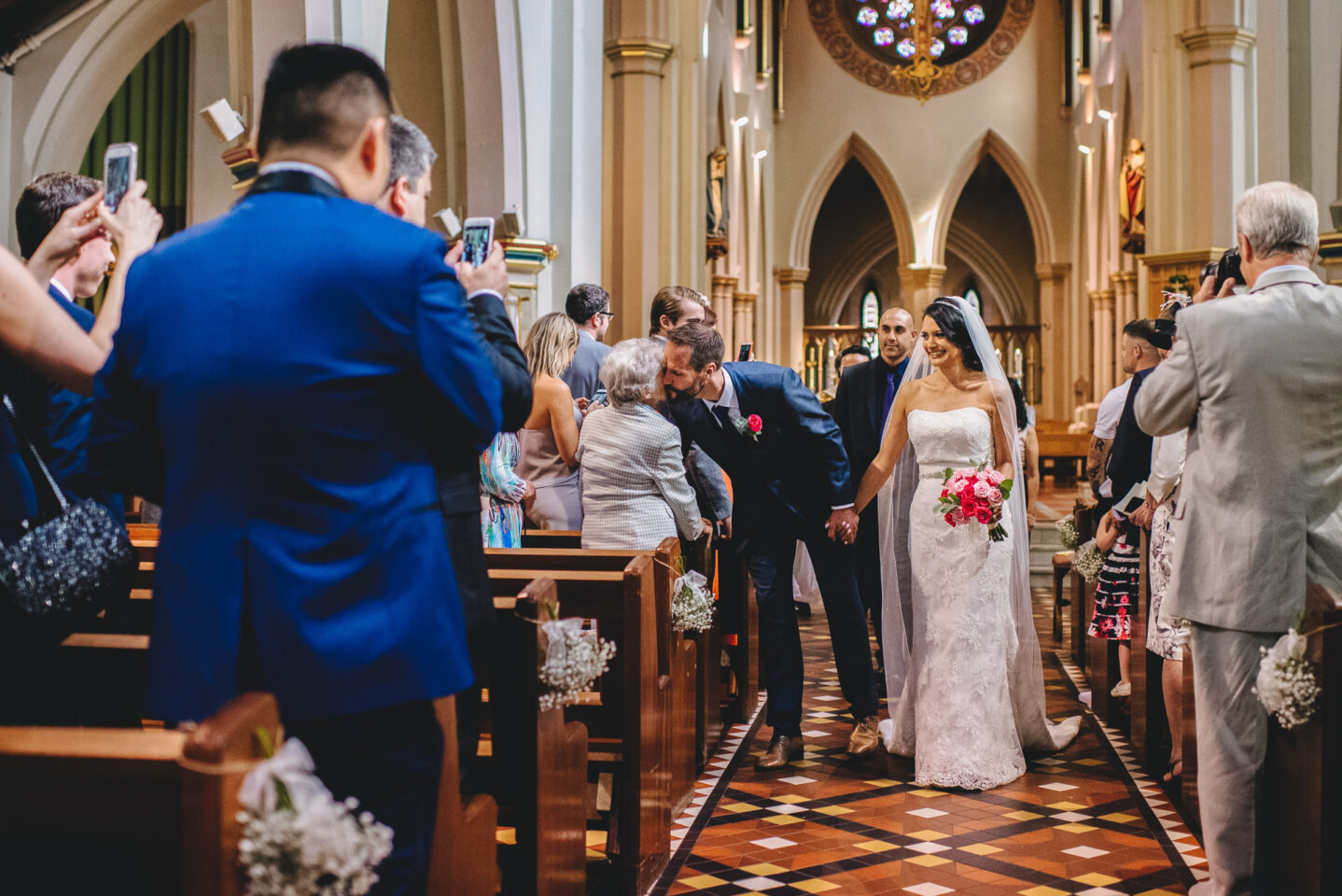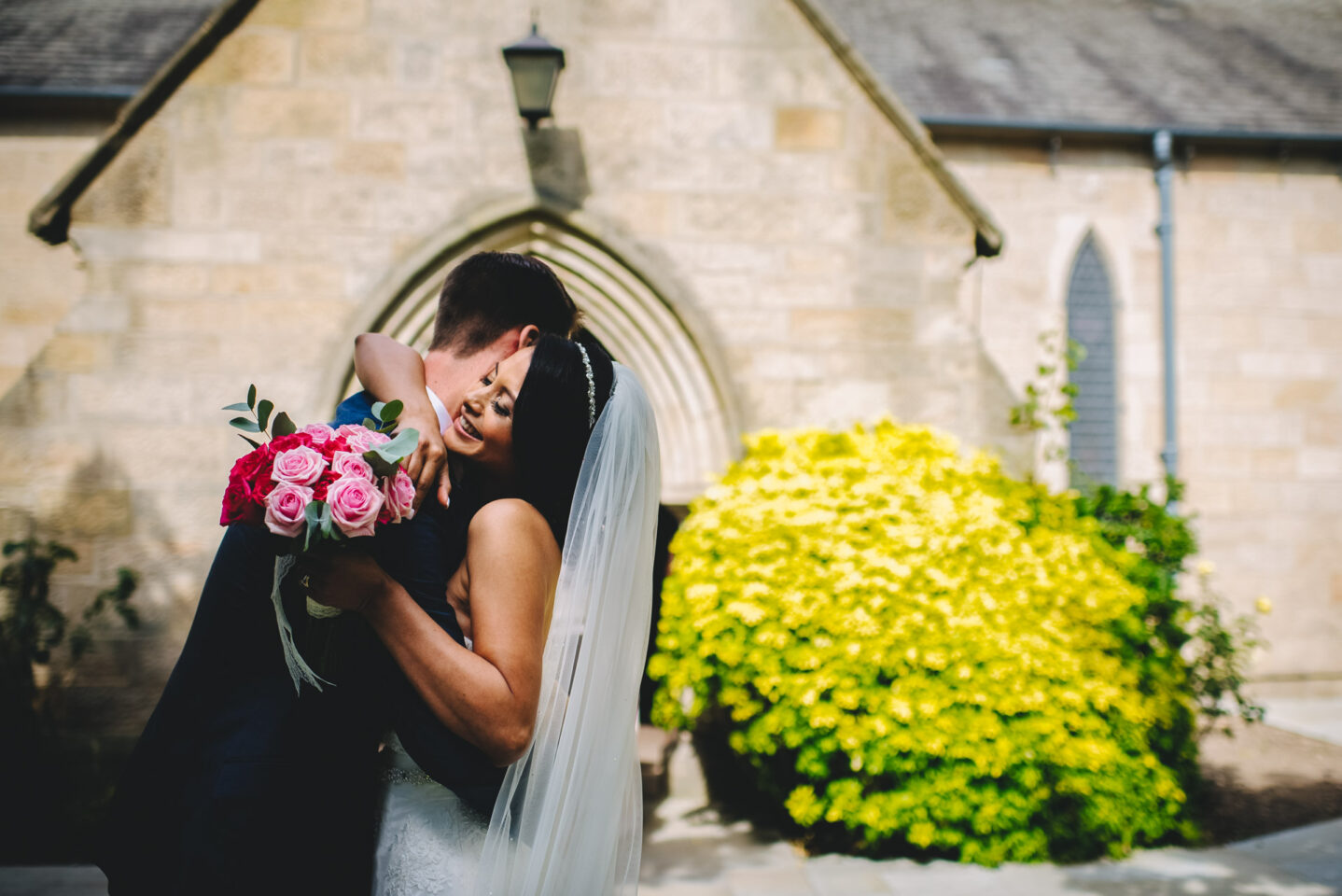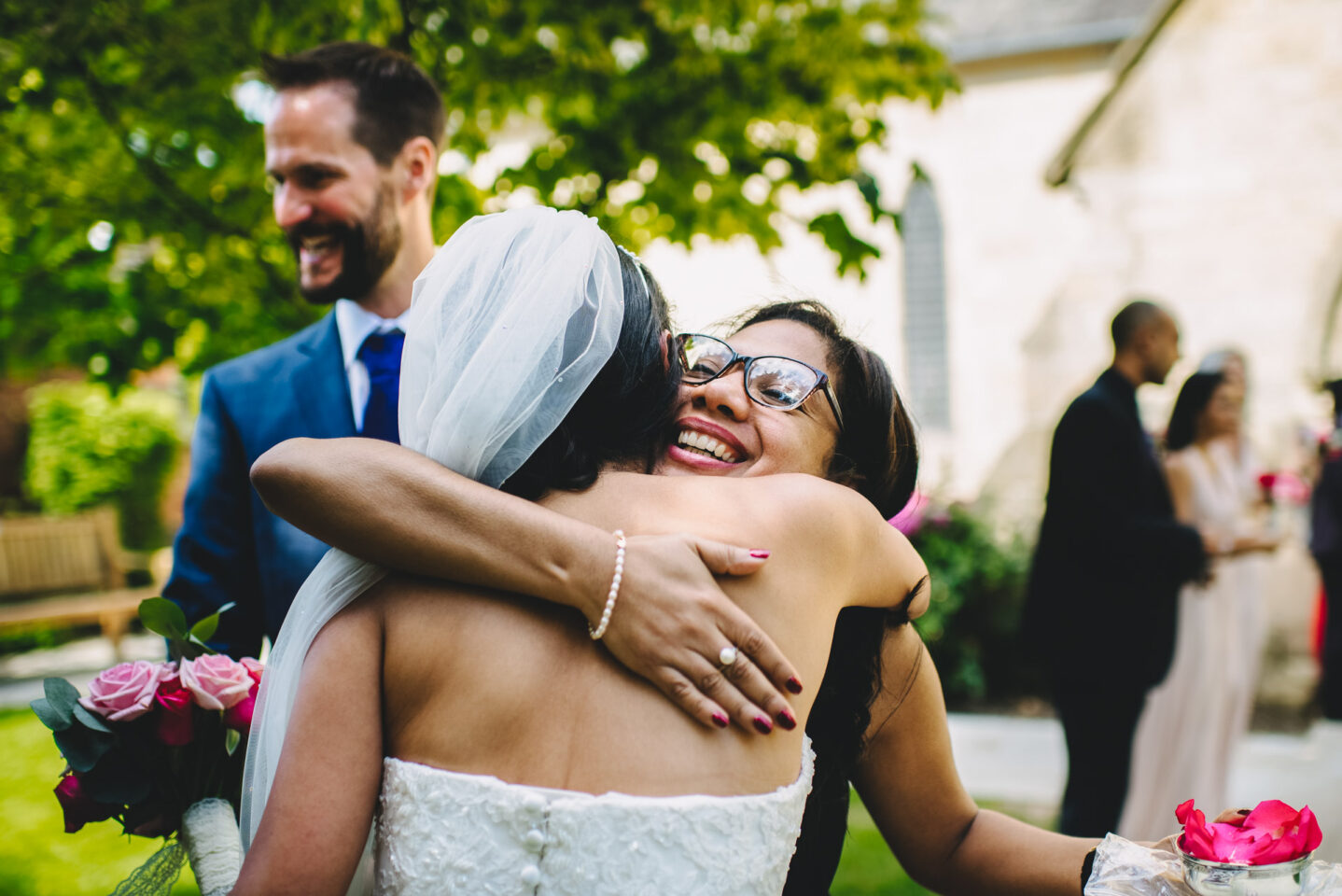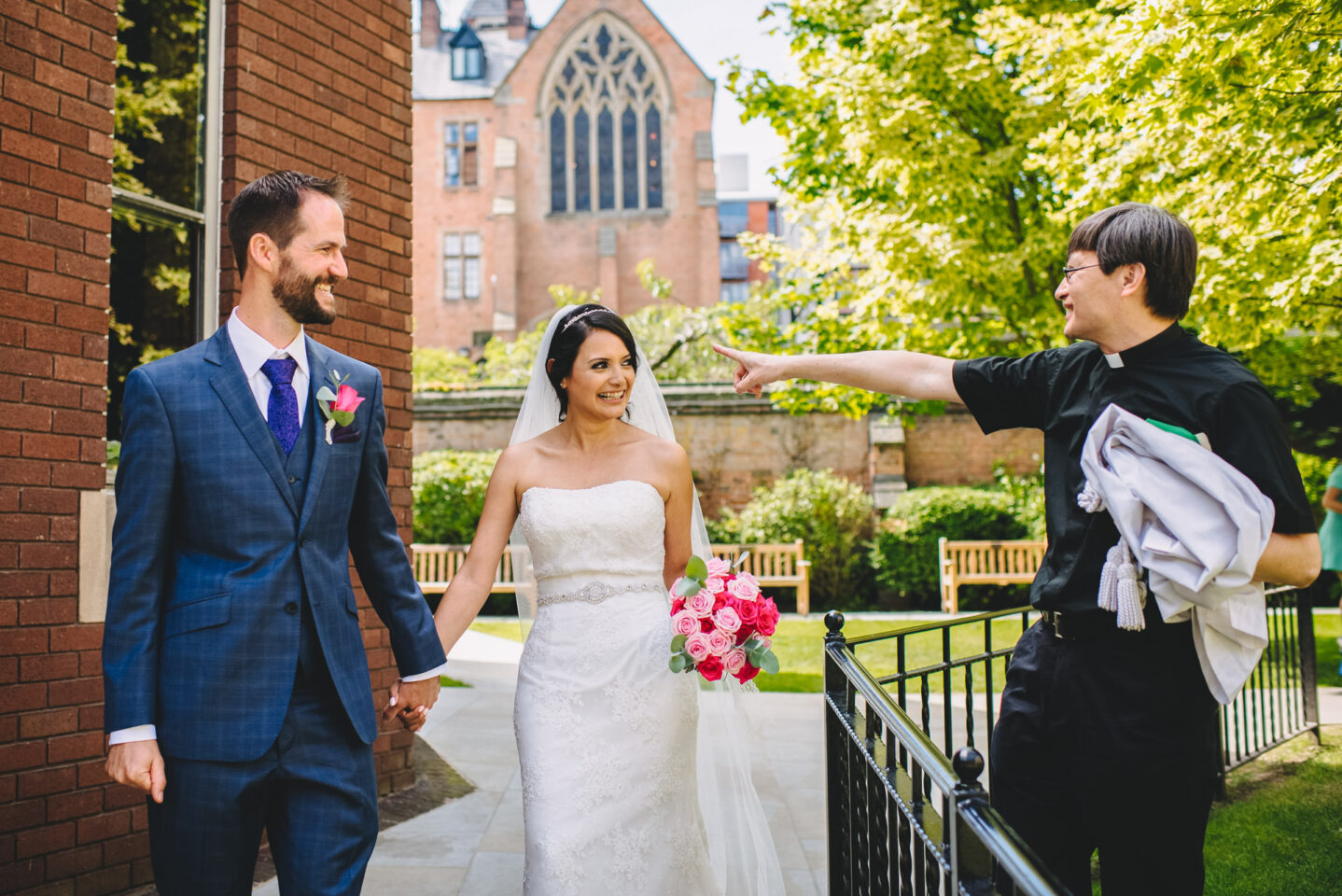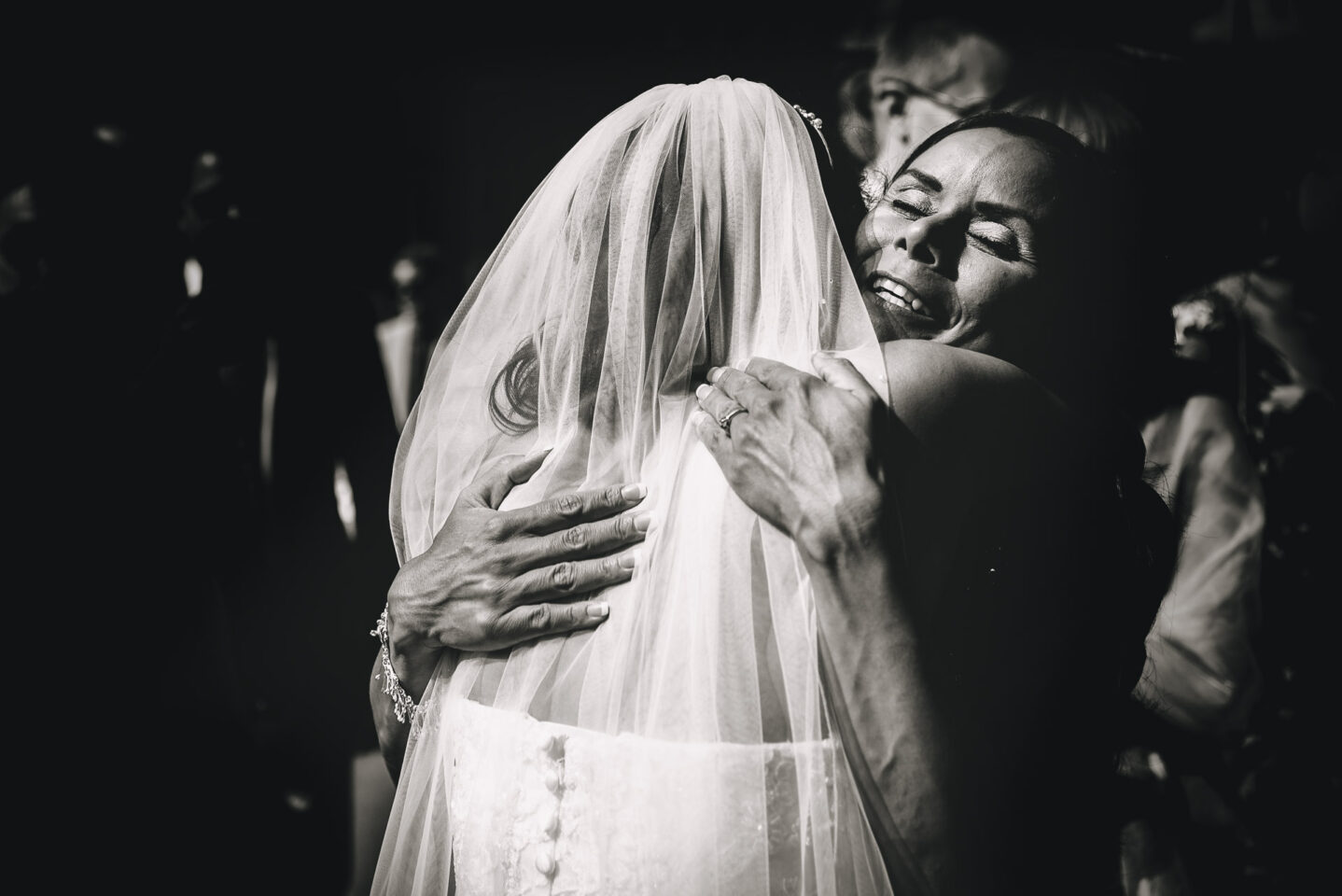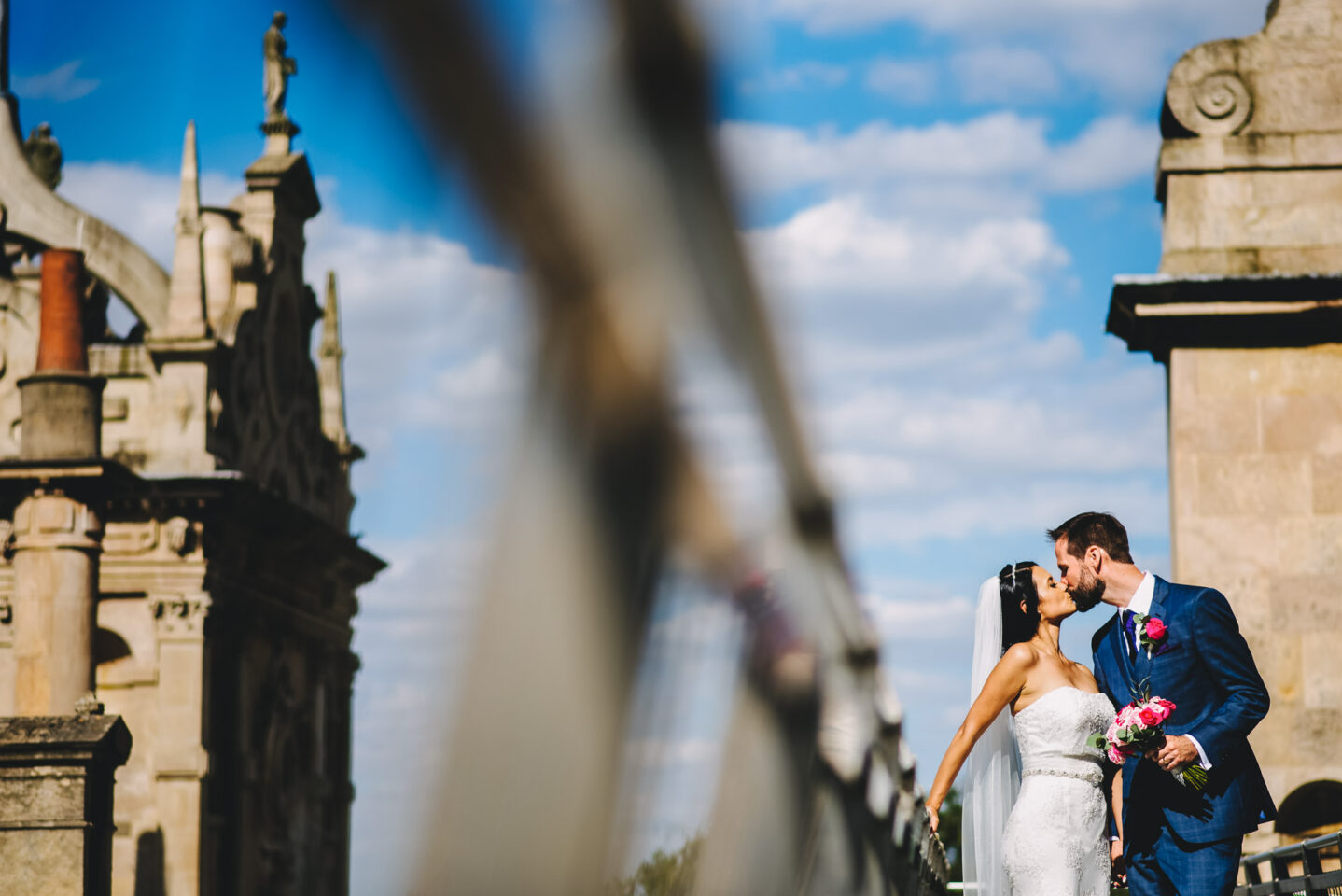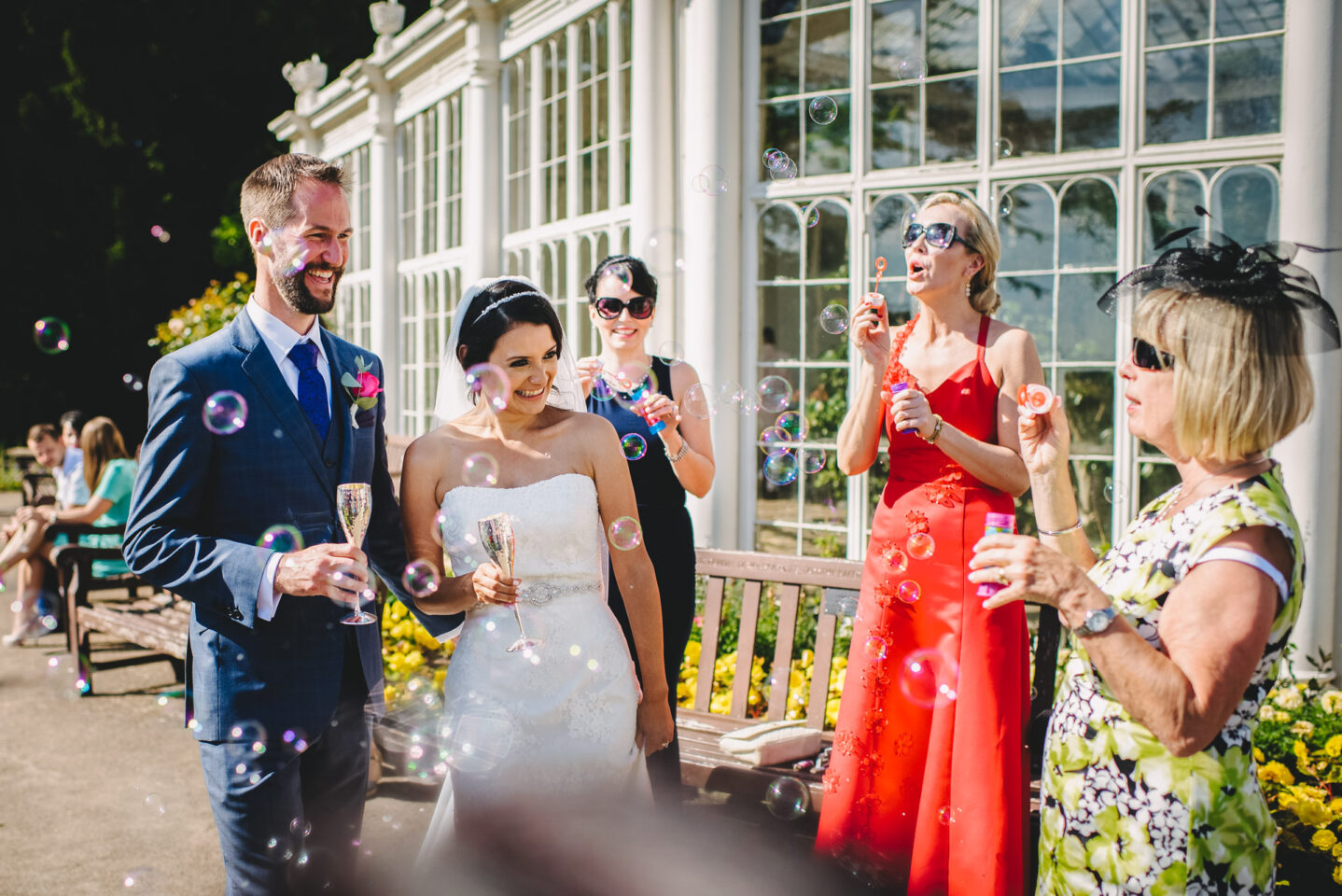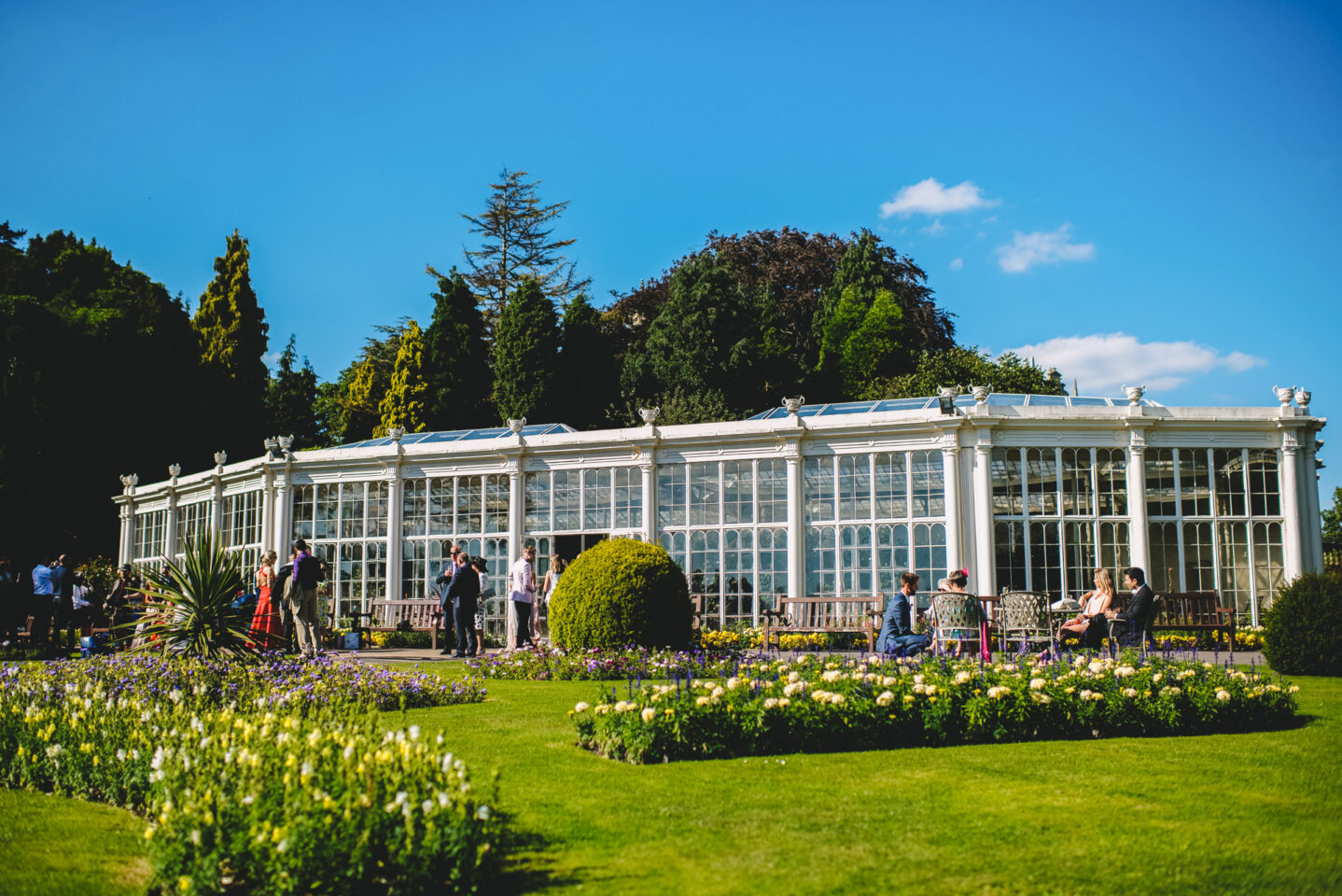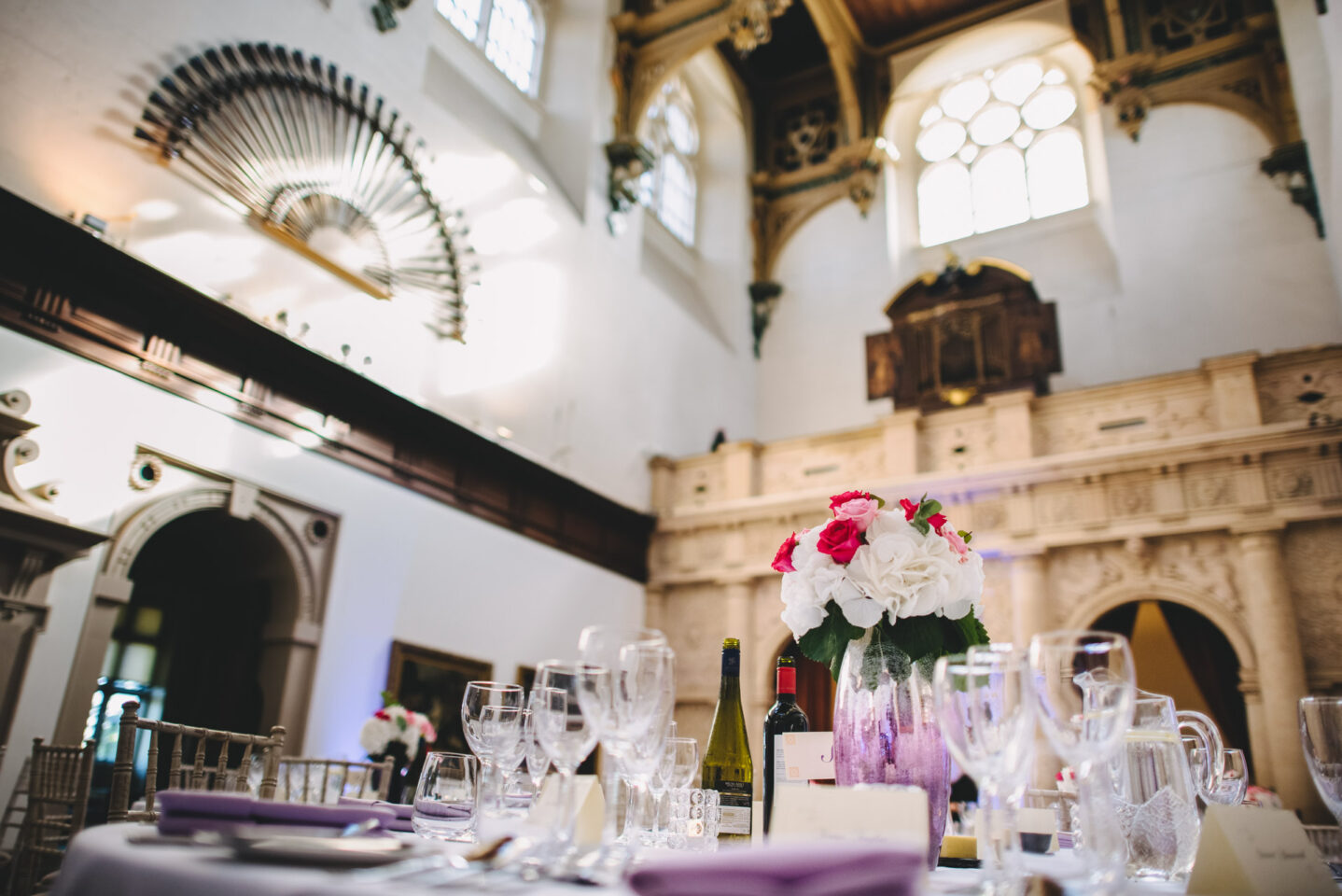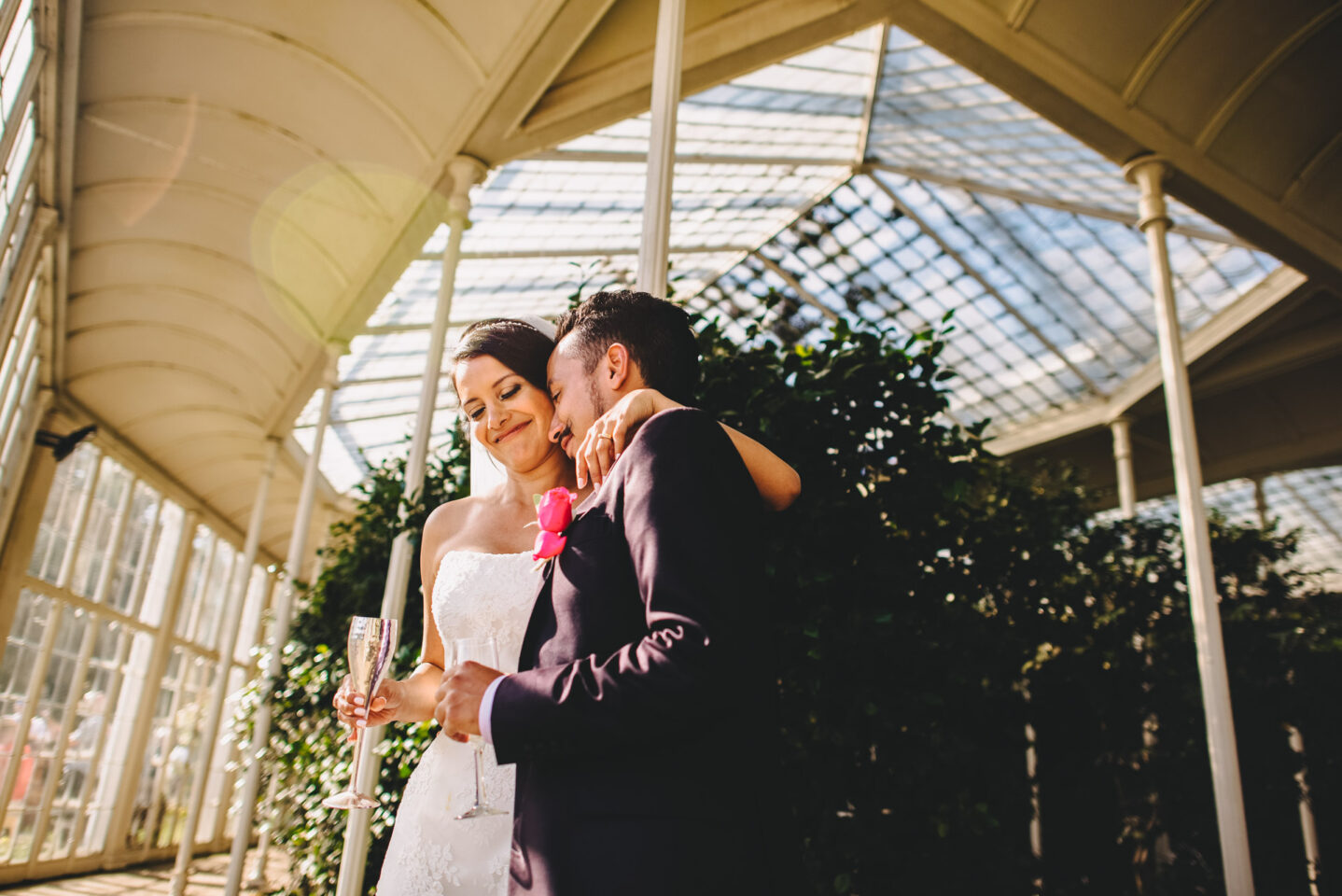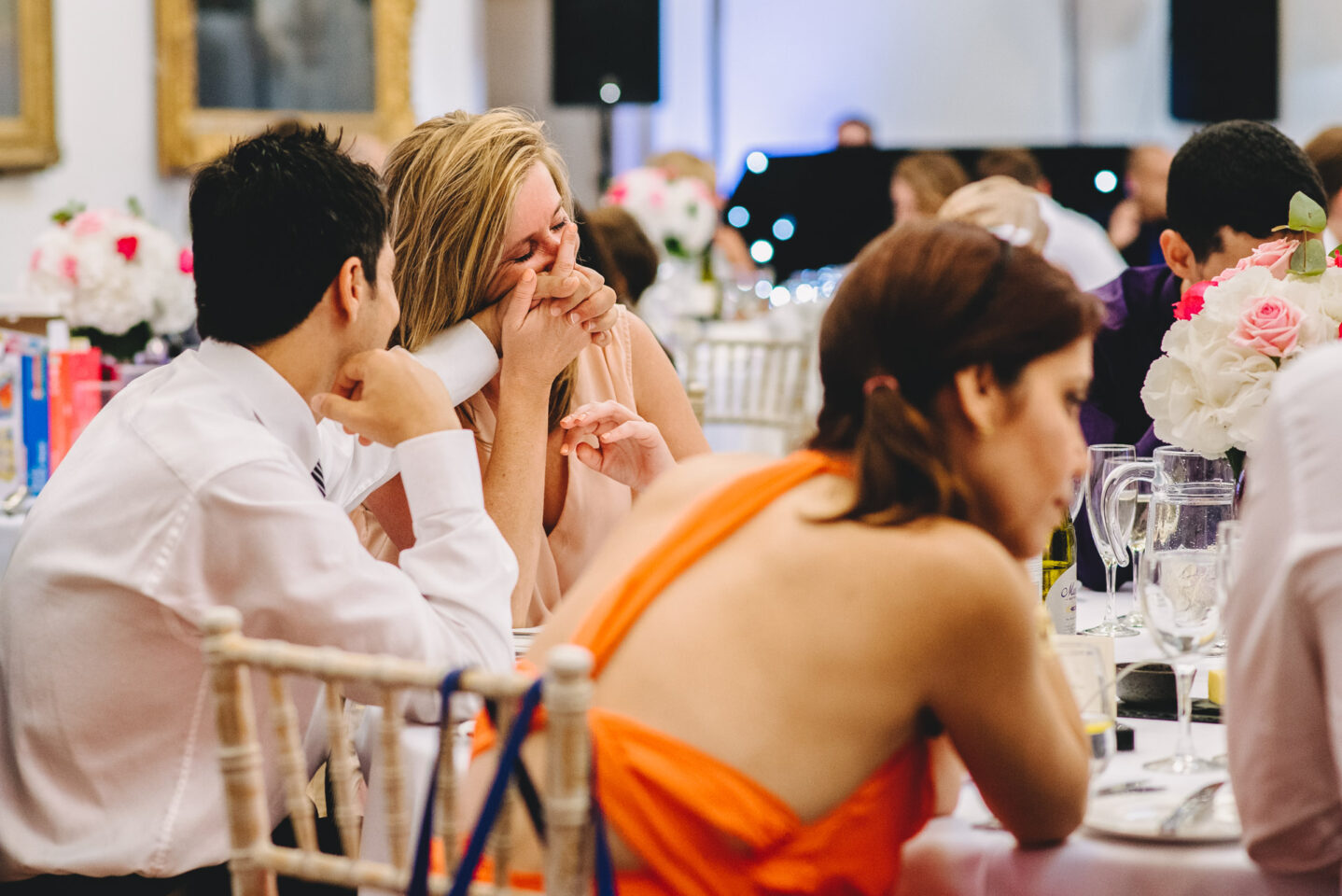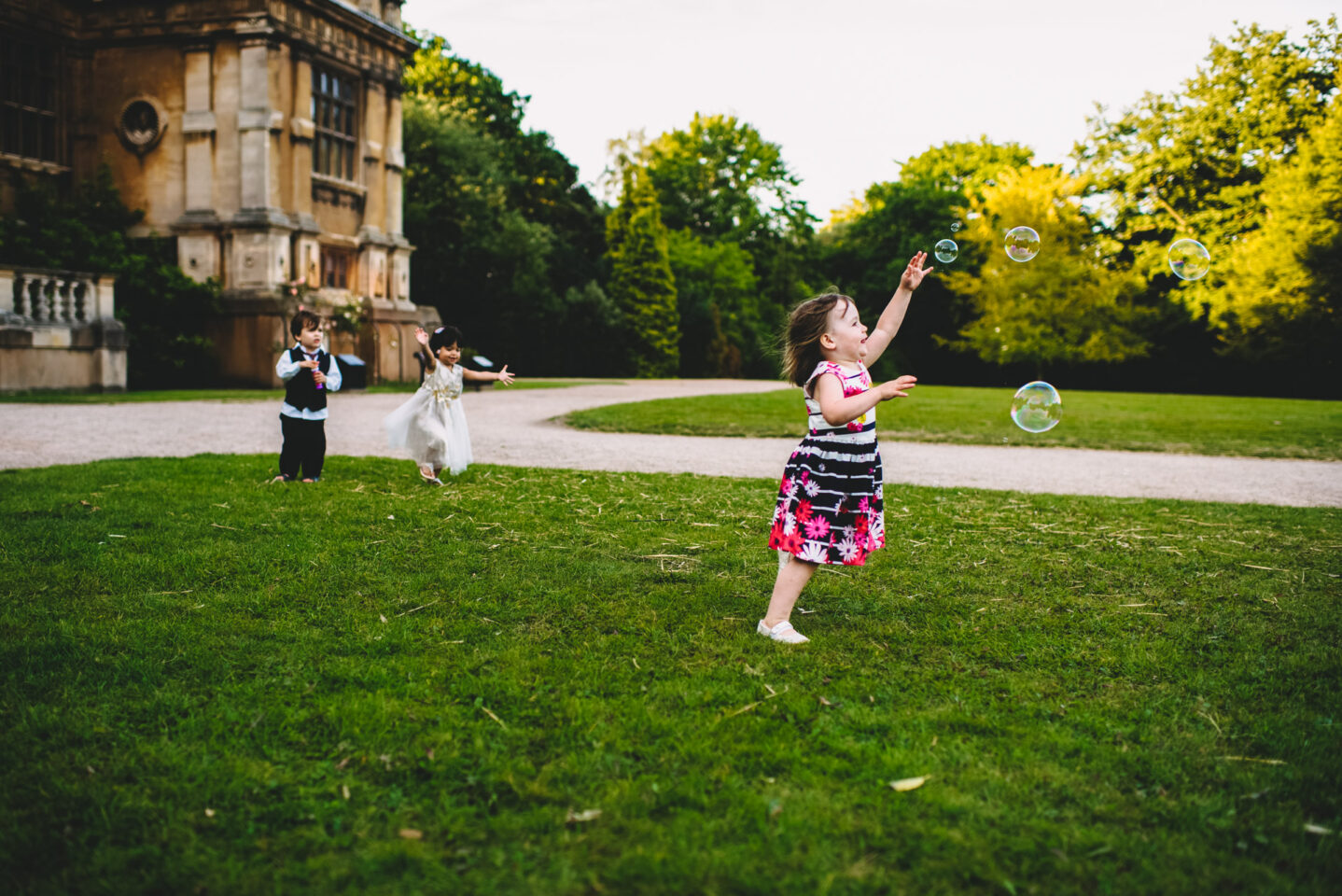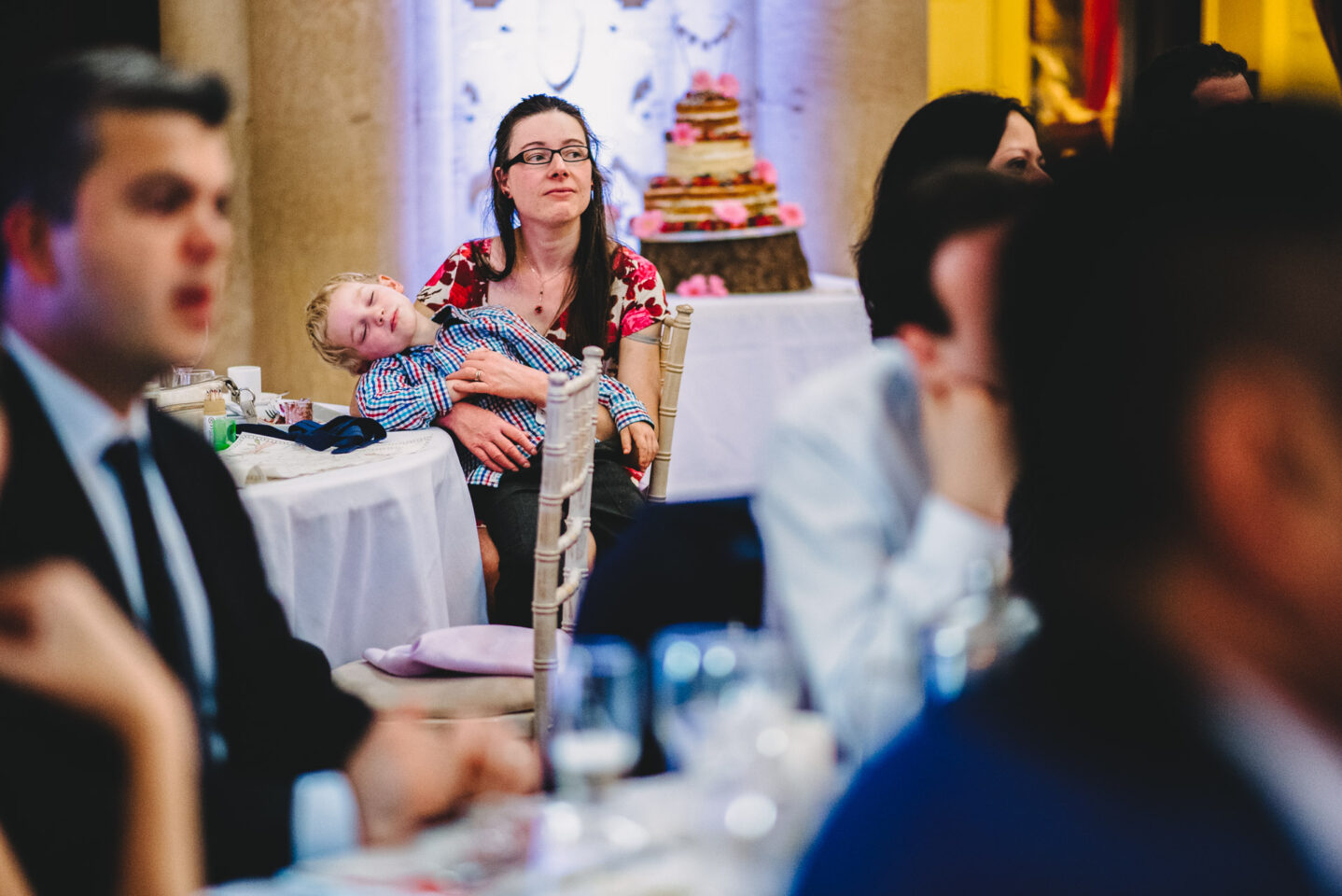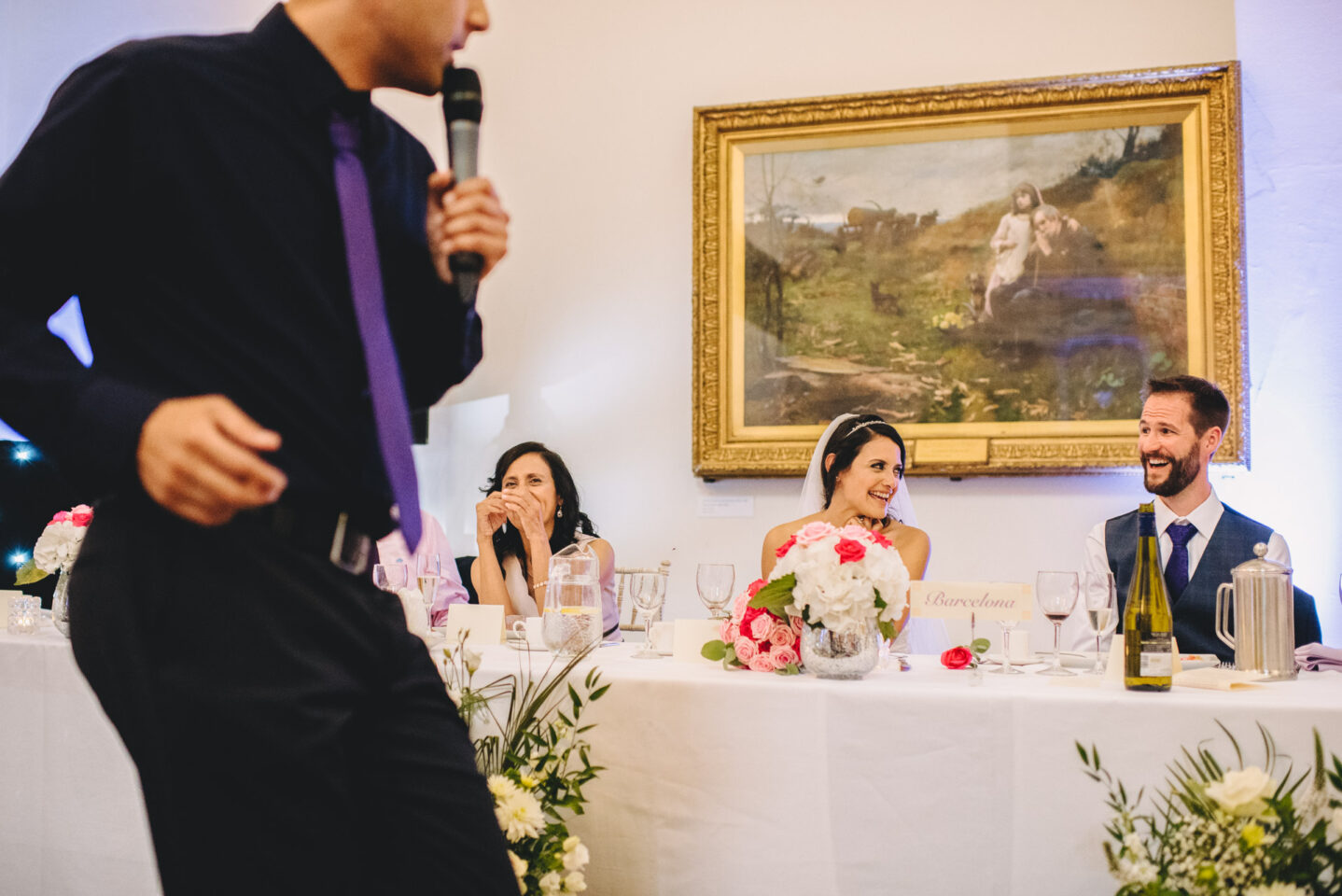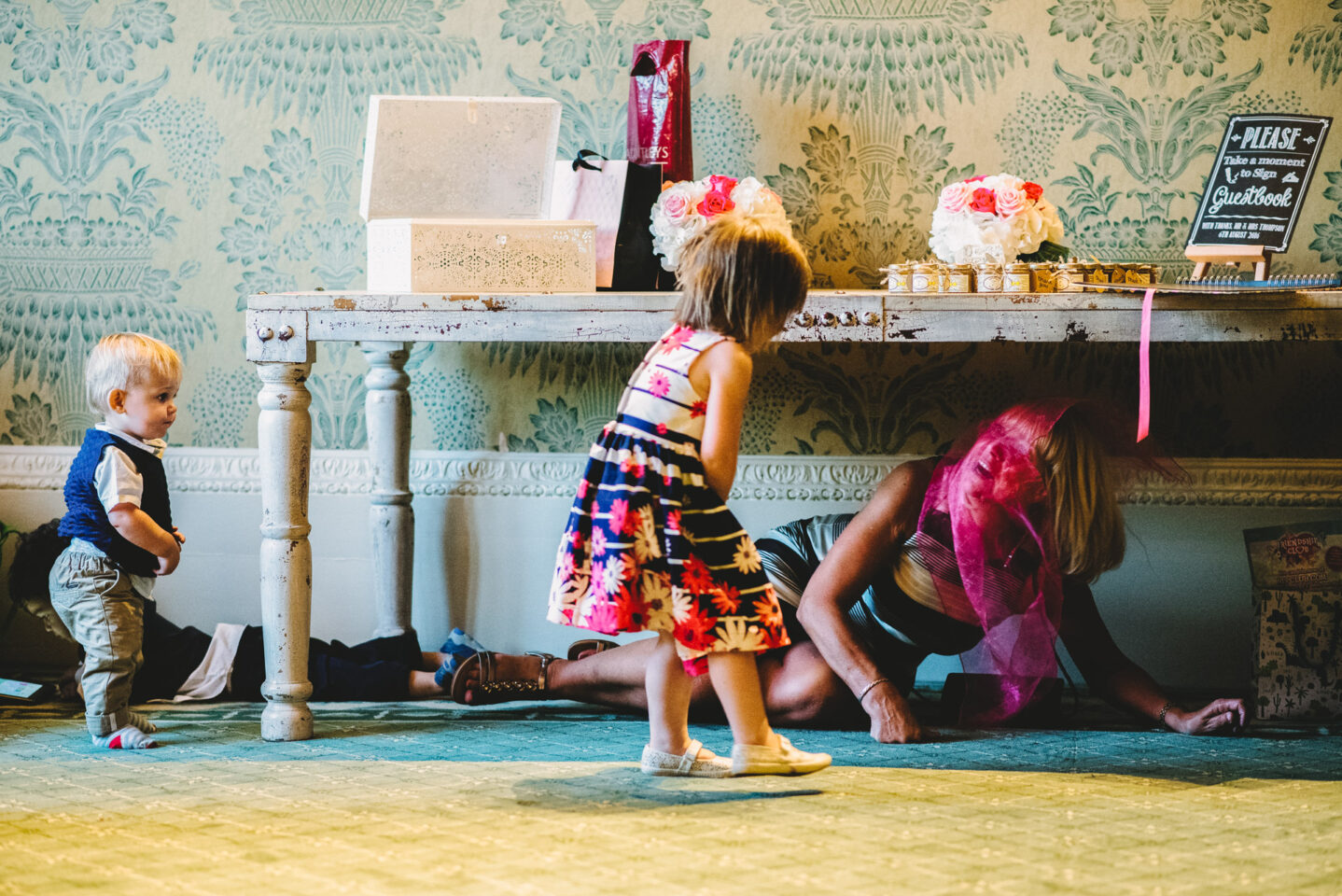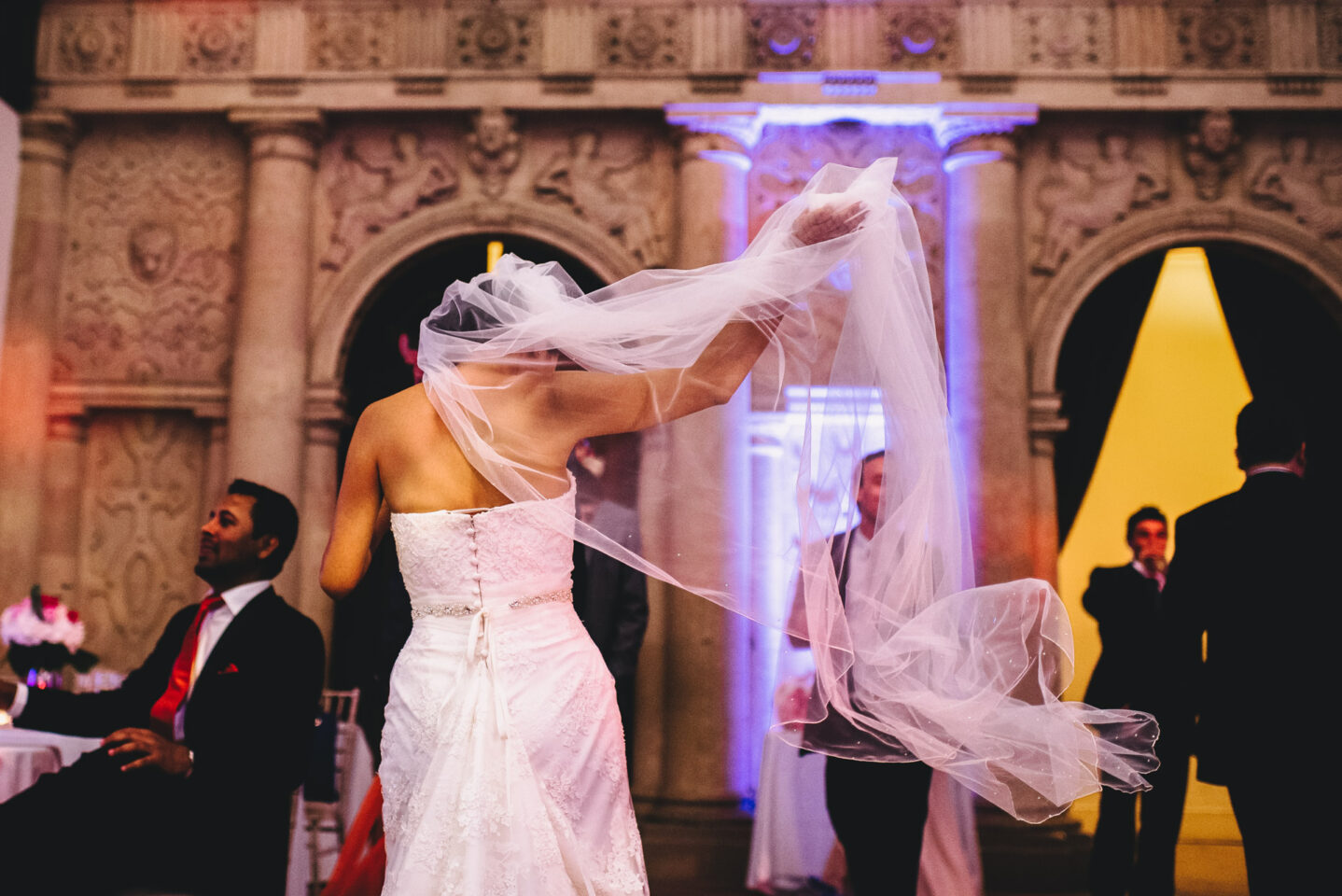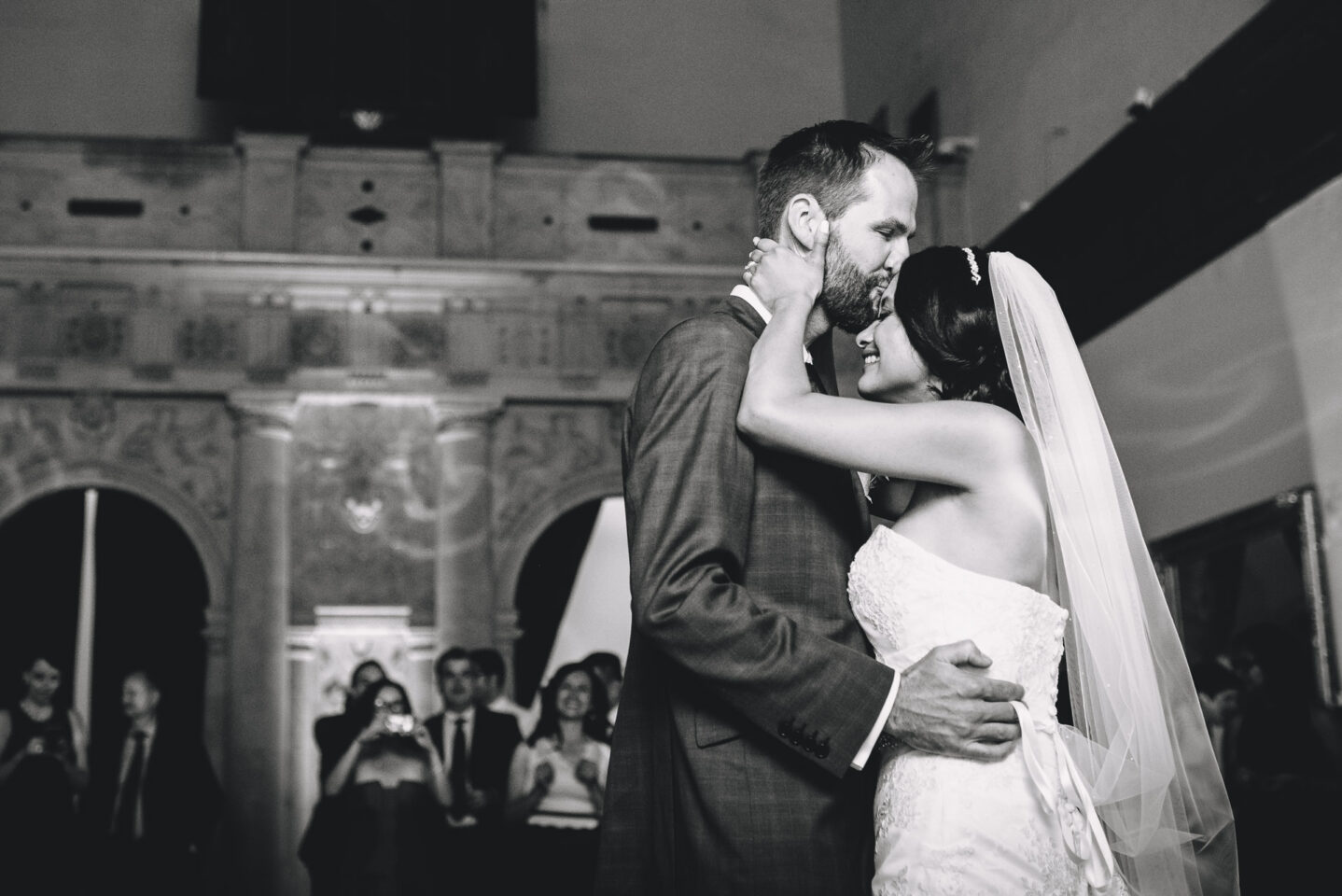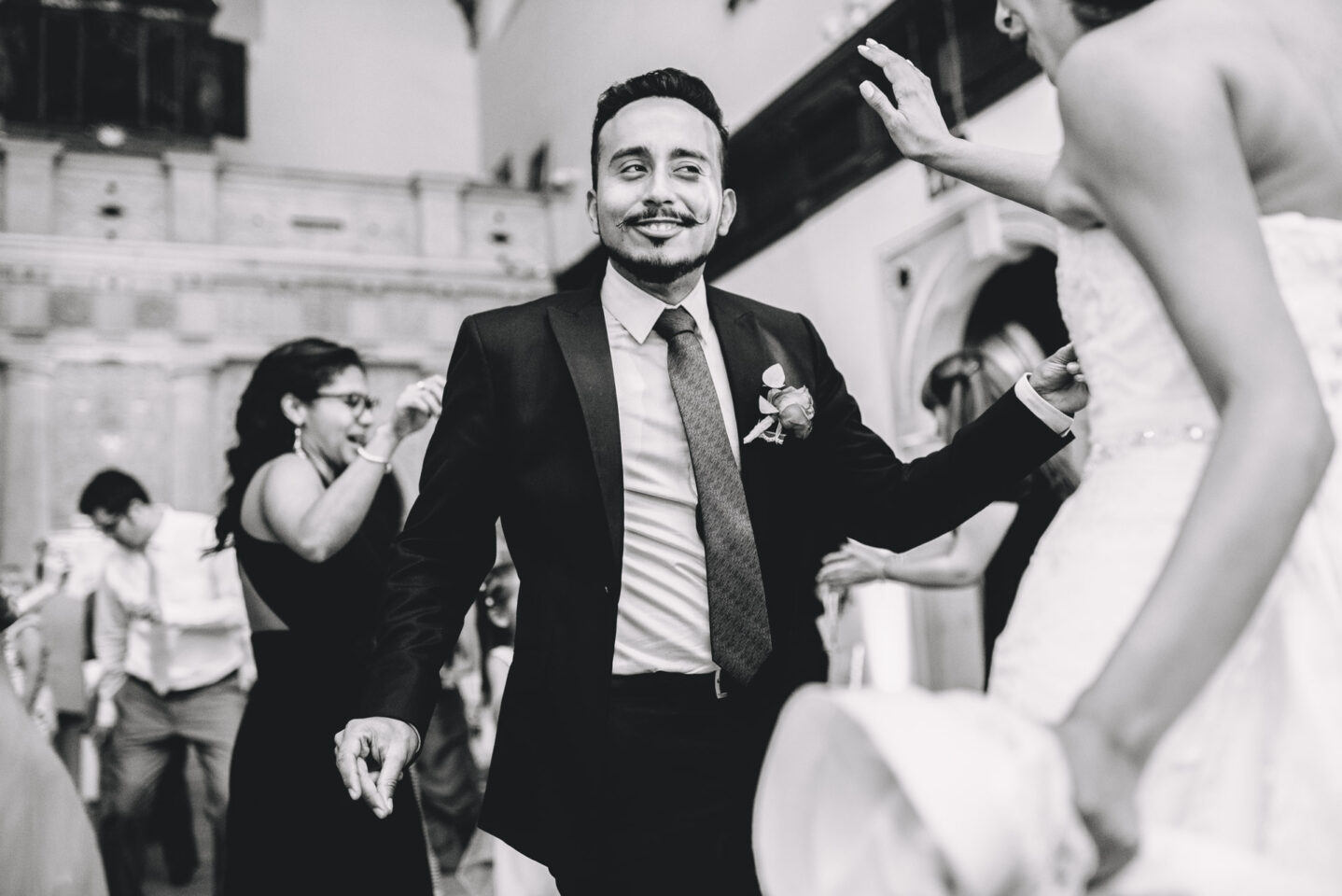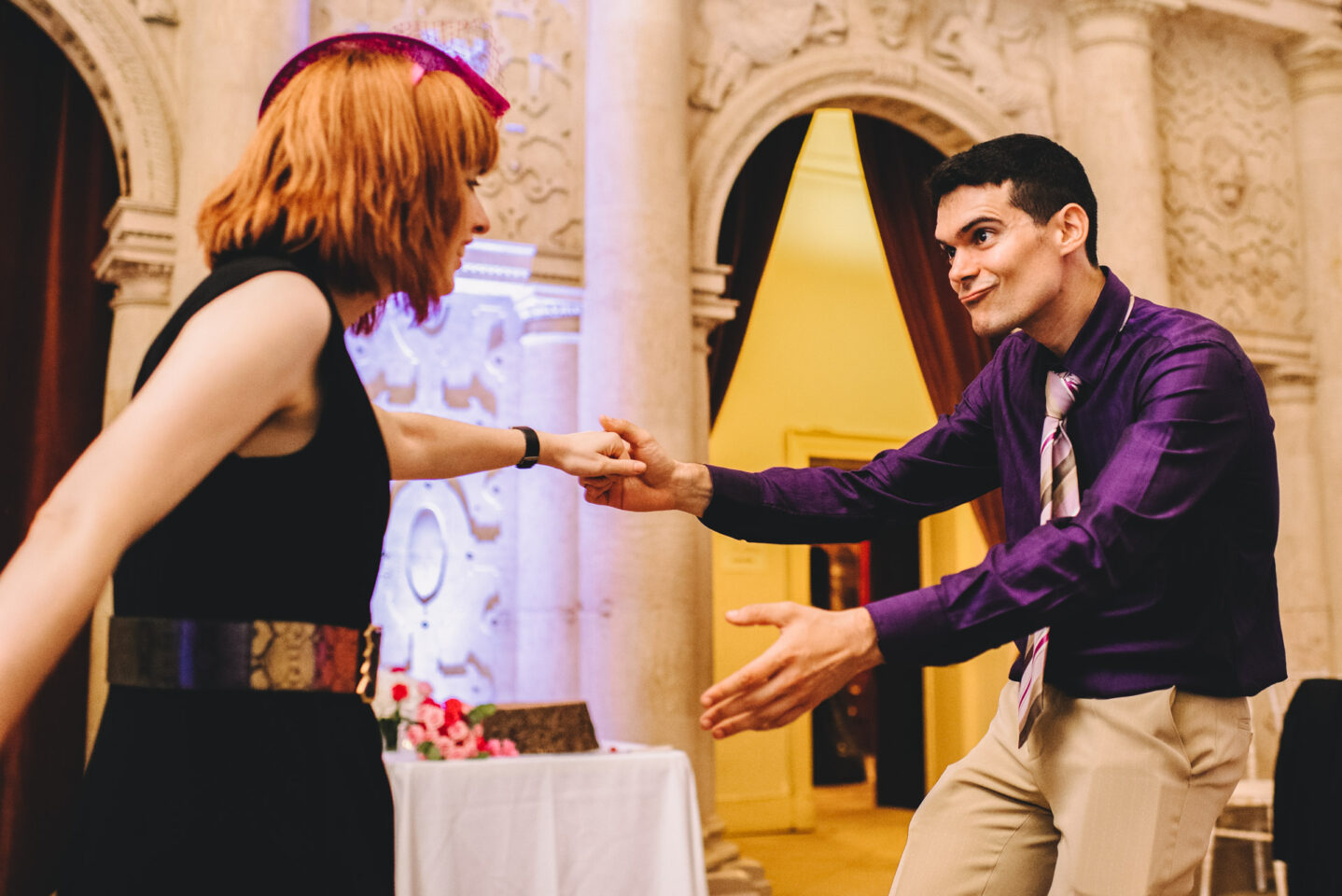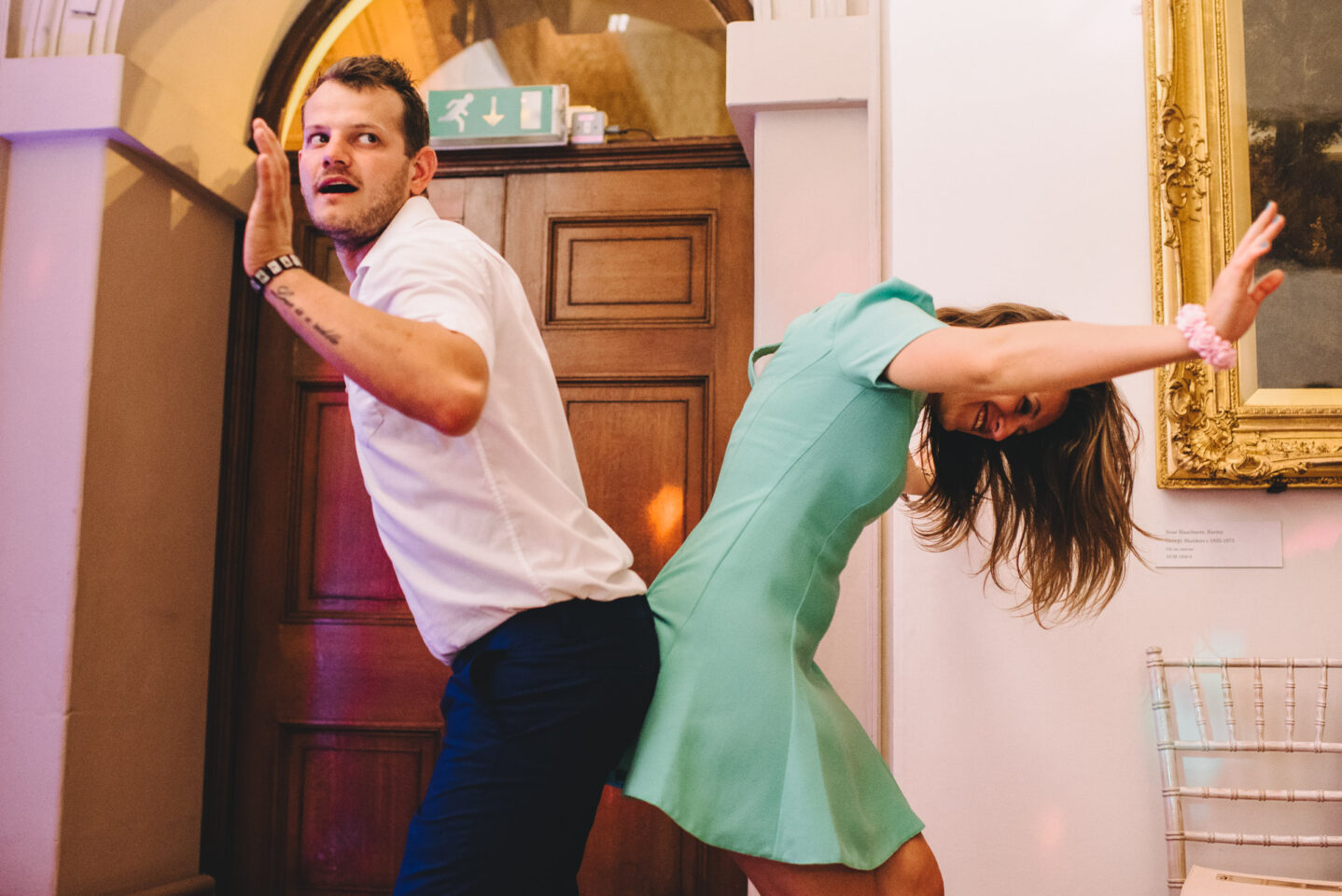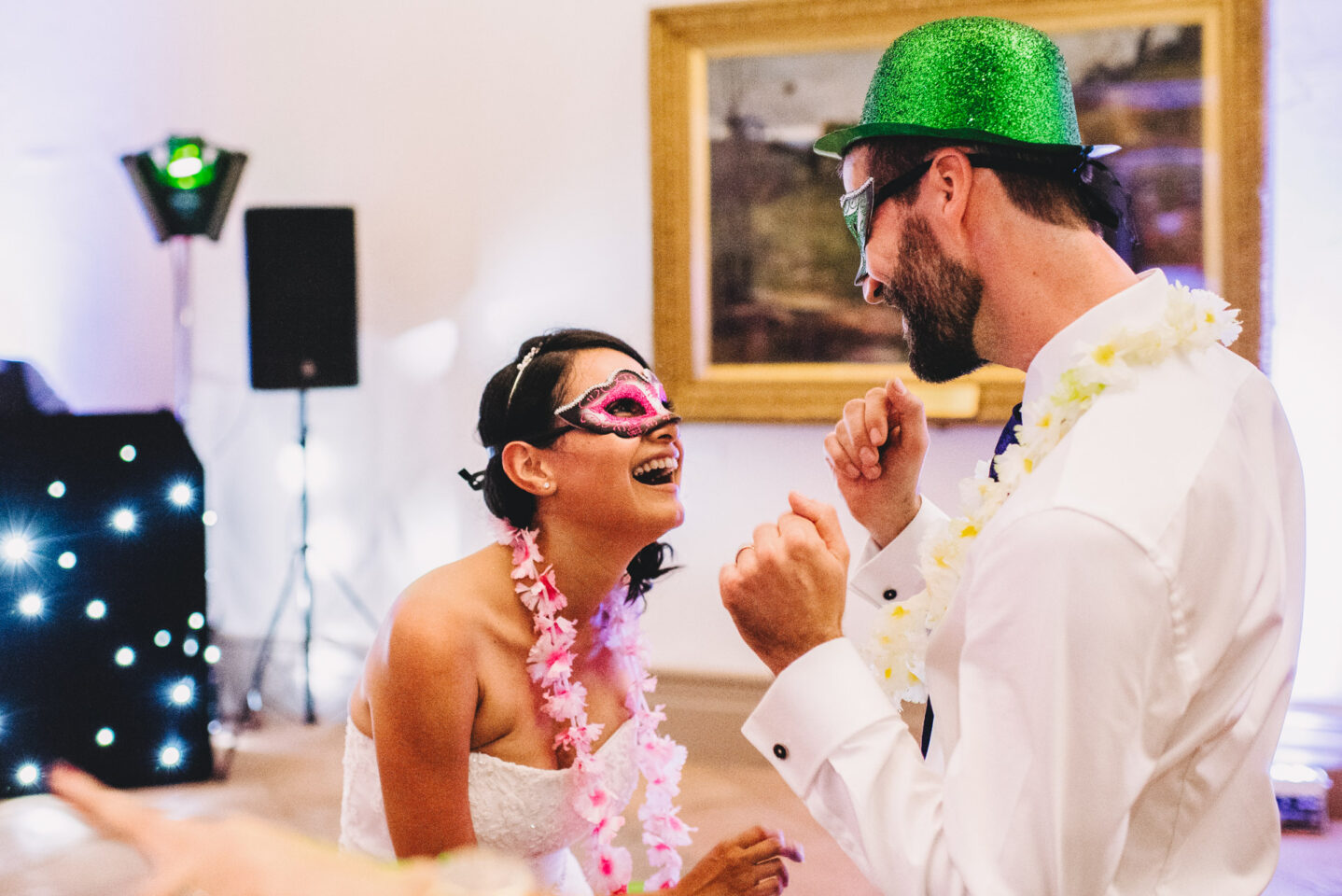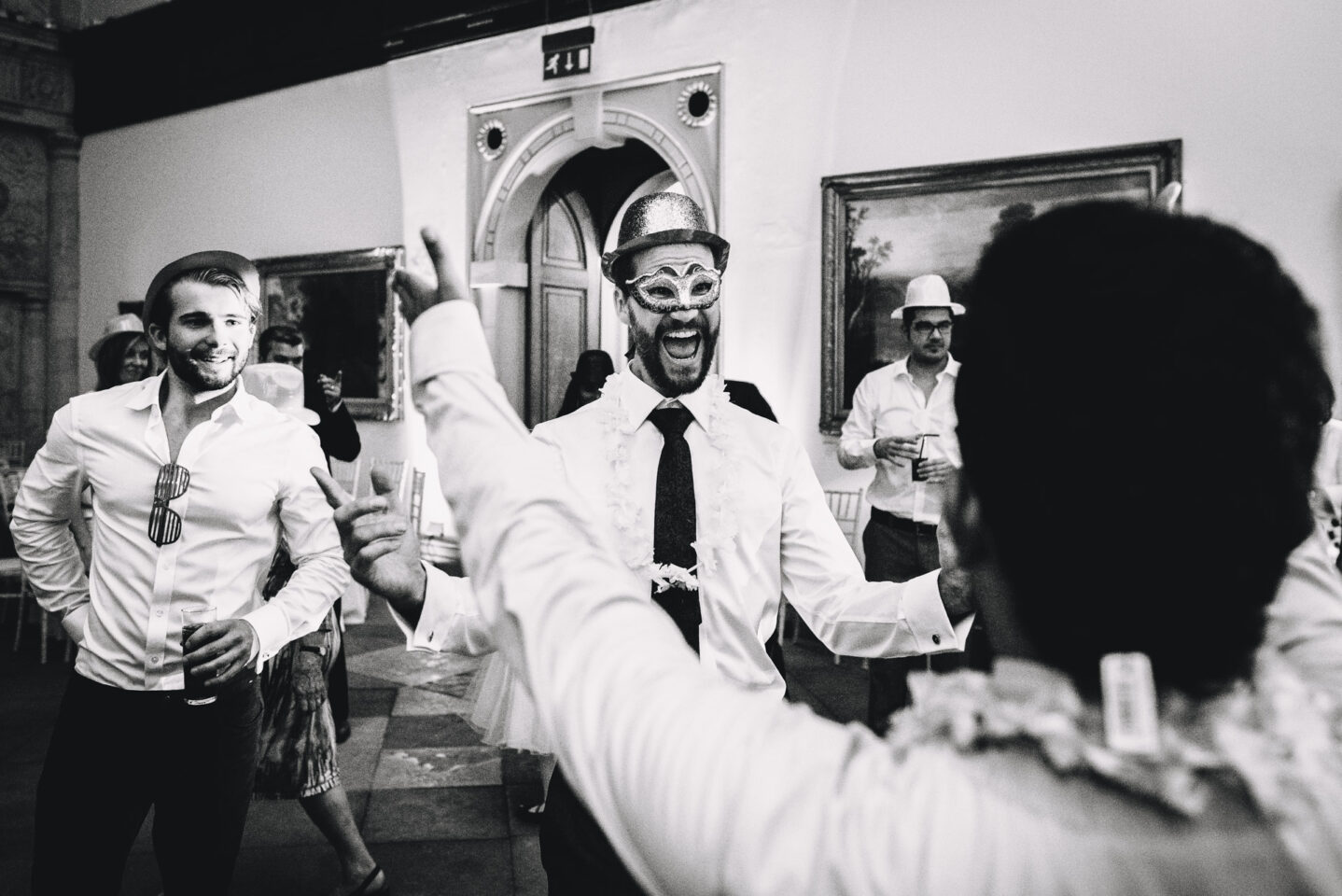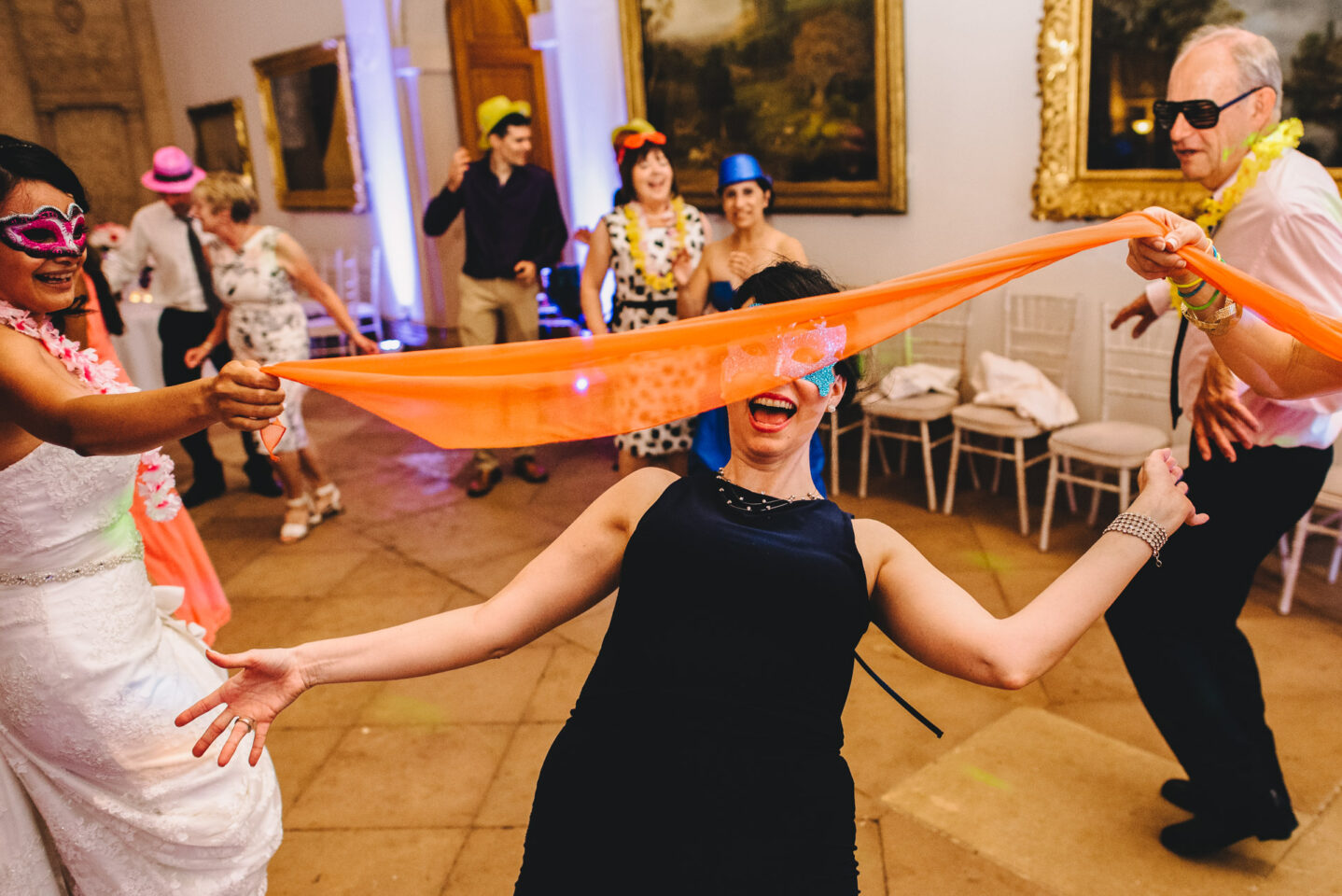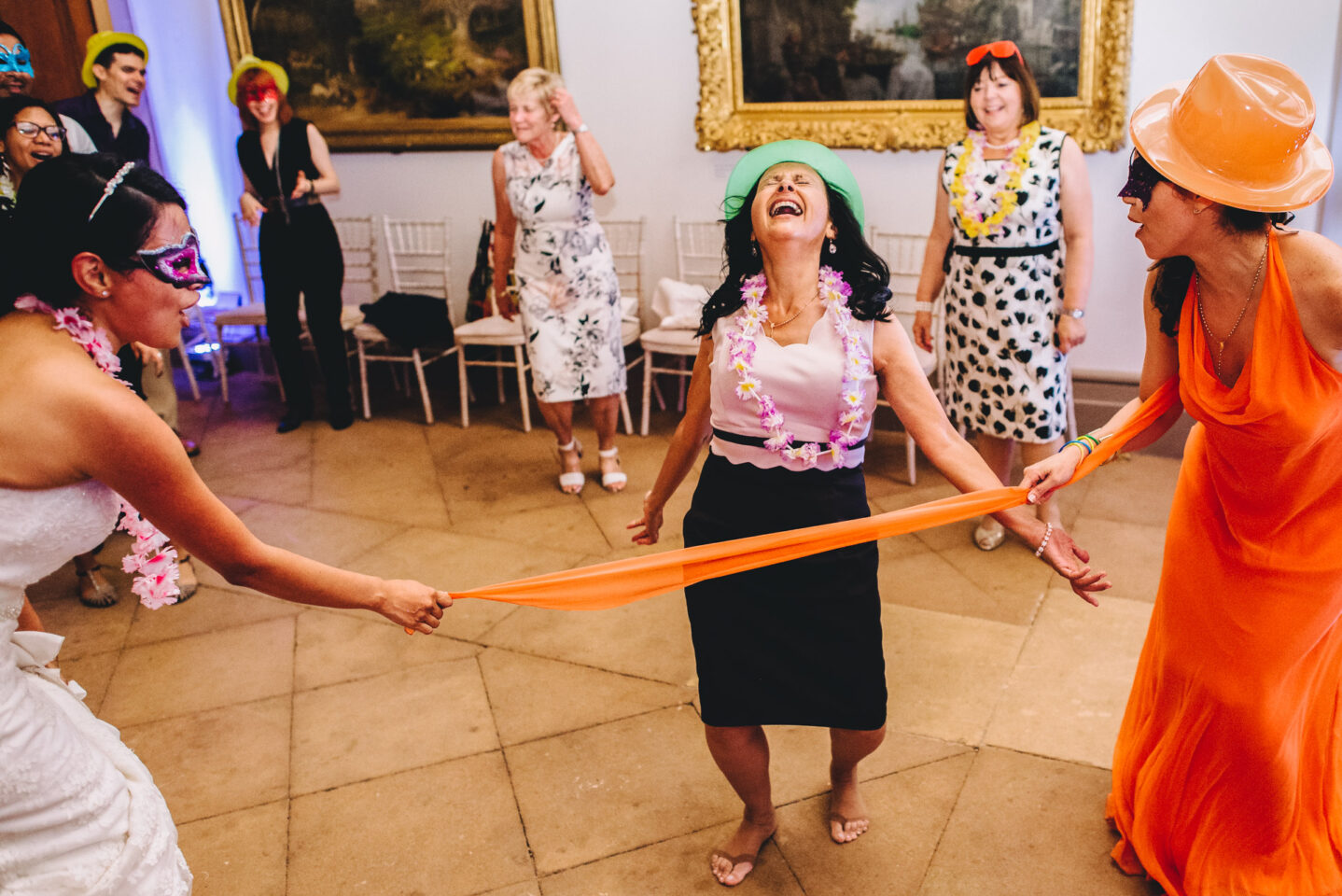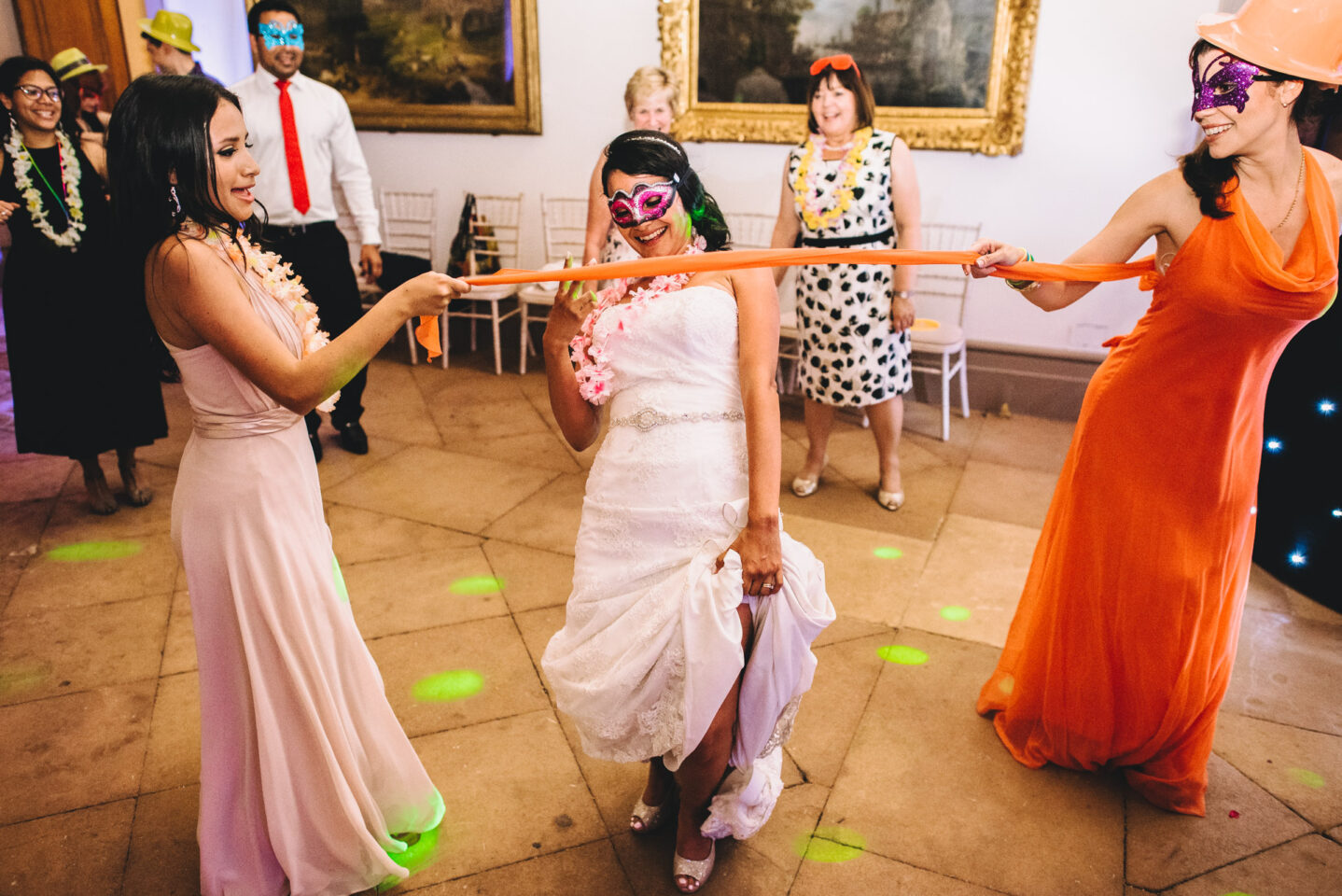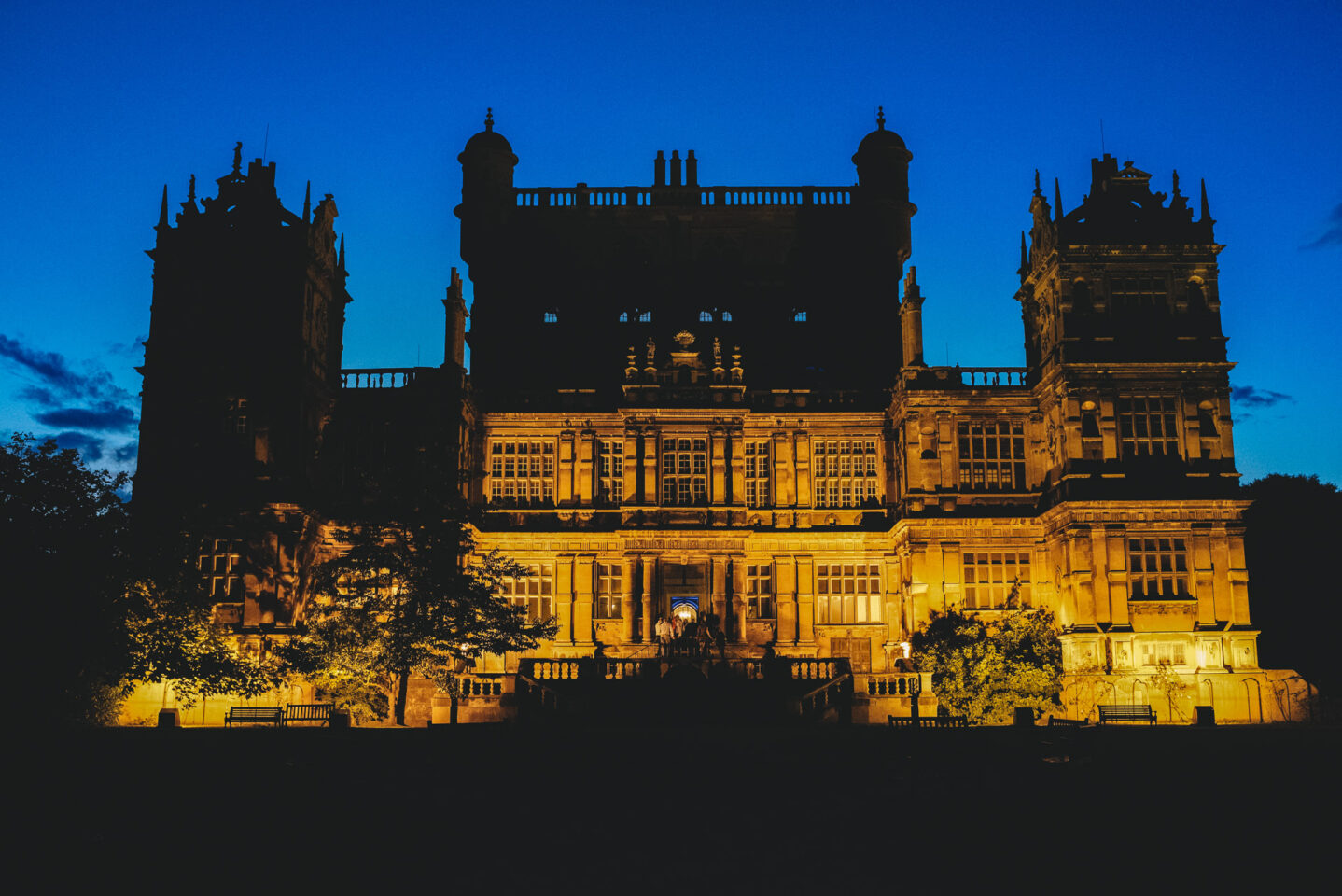 Hey there
Getting married at Wollaton Hall?
Wollaton hall is a stunning venue and provides amazing backgrounds for wedding photography. Get in touch and let's talk about your Big Day plans!