Ultimate Guide to Modern Wedding Photography
Modern Wedding Photography
Modern Wedding Photography is a quite complex subject and it's just impossible to define it in a short paragraph, so grab a cuppa and read on (if you're bothered). This article explains a view on the wedding photography 'now' from a perspective of myself – a Nottingham wedding photographer with a very genuine approach to the craft. No cheese waffling! It's mine, rather honest view on the wedding photography industry, its history, current trends, styles, misconceptions, and so on.
So, what is Modern Wedding Photography, and how it evolved?
A brief history of wedding photography
Photography dates back to the early XIX century. The world's first-ever permanent photograph was taken in 1826 or 1827 by Nicéphore Niépce. It was a photograph of a view from the window on the estate in Burgundy, France. Capturing and preserving memories on camera was an obvious thing that was going to happen and weddings were no exception. In the early days of wedding photography, it had very little commercial use. Due to equipment used and many limitations imposed, it was very much a studio-based experience resulting in a single emotionless portrait of the couple in their wedding outfits. No big selections of images, no wedding albums! One of the oldest wedding photographs found in Britain is the wedding portrait of the maid Hannah Pratley and farmer George Taylor. It was taken in Cheltenham in 1856. Wedding photography at the time was pure luxury and reserved only for the wealthiest. How the couple from this old wedding photograph afforded such a luxury? It remains a mystery. It is likely that wedding photography was practiced earlier in Britain, but no older wedding photography examples were yet found.
Back then, smiling or happy expressions in photographs were seen as silly. Also, long exposures didn't allow much movement. Hence rather grumpy, free from emotions portraits of sad-looking human beings.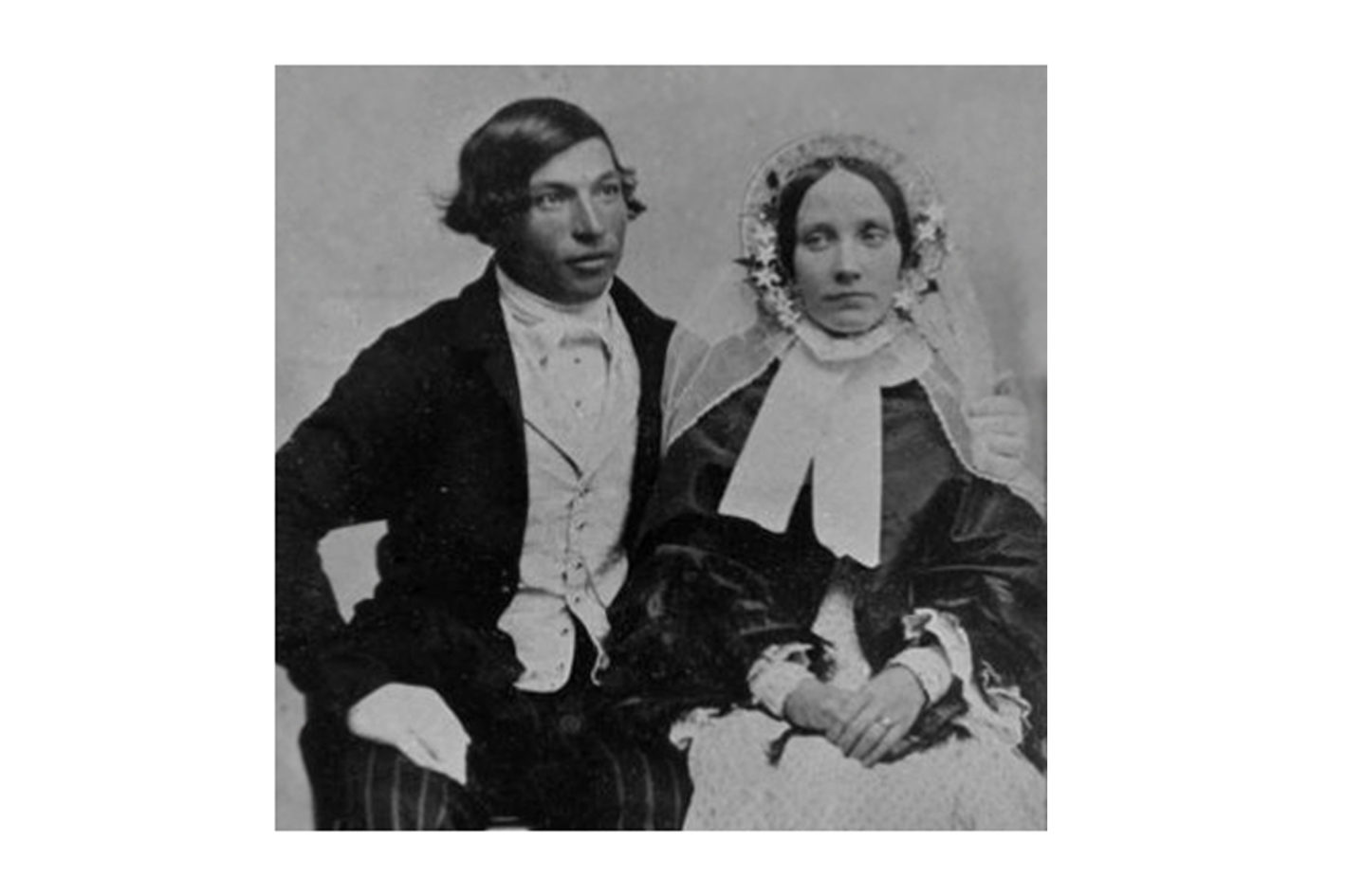 How wedding photography evolved
Bulky equipment and complicated process of creating photographs made it difficult to bring the gear on location. Things have improved when roll films were introduced and a first fully portable, personal camera was manufactured. George Eastman invented a flexible roll film and in 1888 introduced the Kodak camera to use this film. It took 100-exposure rolls of film that gave circular images 2 5/8″ in diameter. In 1888 the original Kodak was being sold for $25 loaded with a roll of film and a leather carrying case. Photography became more versatile and accessible. Still relatively expensive at the time it was reserved for the ones with packed fat wallets.
More photographs were taken at weddings at the time, but it was still limited to a handful of stiffly posed very formal family wedding photos. Till mid-XX century wedding, photography remained pretty much the same.
During WWII the technology in photography vastly evolved. After the War, wedding photography started to see its "boom" in a more professional/commercial way. Smaller portable film roll cameras as well as compact flashbulbs were used to improve lighting in mobile situations. In the early days of post War wedding photography, the photographer would show up to a Big Day, took some photos, then try to sell them to the couple later. Many of these 'photographers' were amateurs. The quality of service as well as the end product were often poor. These trends forced some old fashioned and skilled photographers to get out of their studios and they started working on locations.
More documentary and candid photographs were taken at actual events and the wedding photojournalism was born! Though, it was still far from the current documentary wedding photography trends we see now.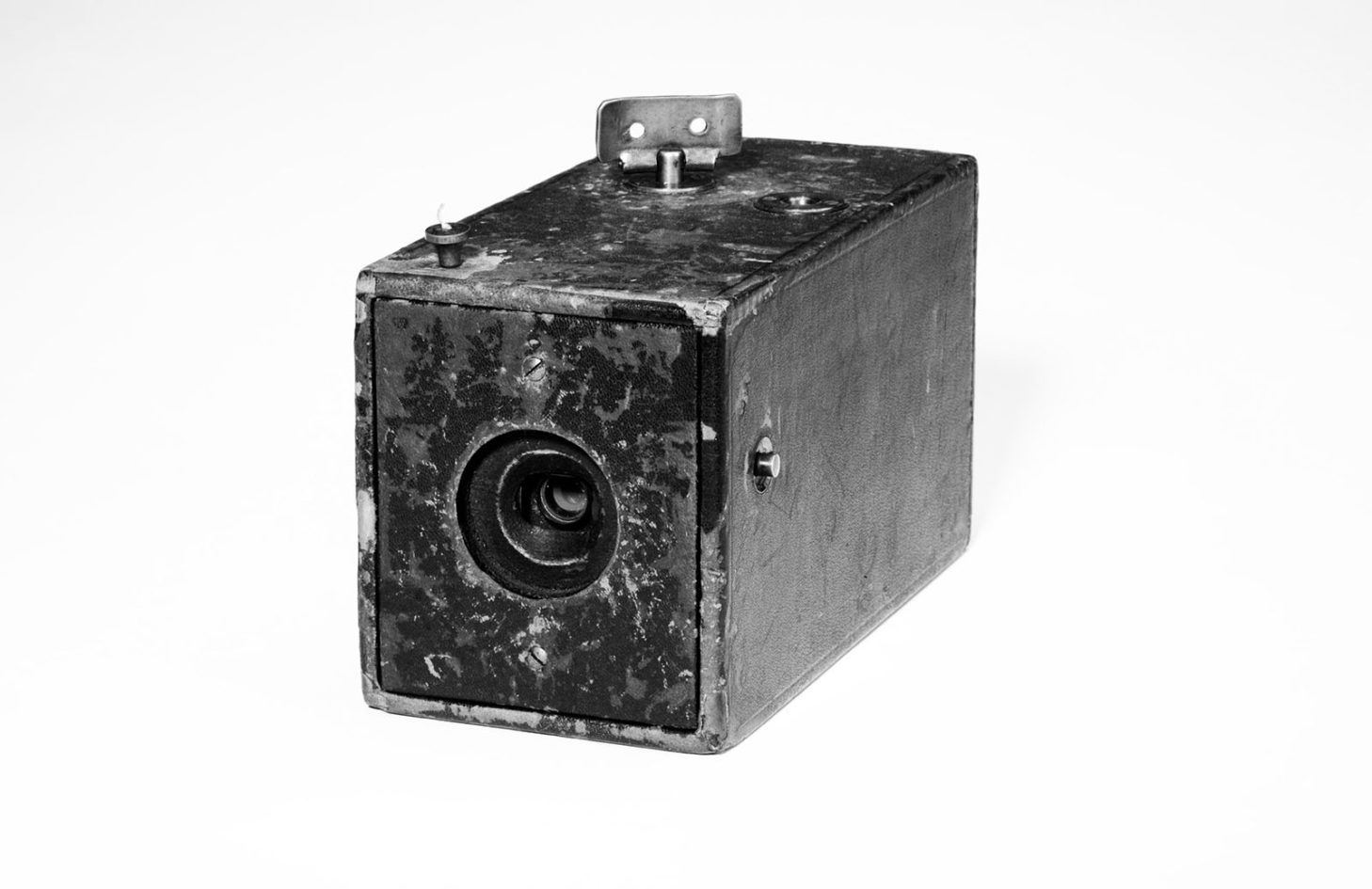 Modern wedding photography is born
In 70's it became a common practice to book a professional photographer for the Big Day. Traditional wedding photography as it was known for well over 100 years has changed and built a solid foundation for the colourful and very diverse industry we see now. The approach to recording the entire wedding event started to shape the standards. As more creative individuals and talented photographers were exploring the field the ways of photographing the wedding evolved into styles: Traditional and Documentary. These two approaches have sparked the fire and the era of Modern Wedding Photography had begun. 
A true revolution in the wedding photography industry came soon after the first digital SLR cameras were introduced in the 2000s. Endless opportunities in post-processing and photo alternations were true game-changers. Certain looks in the photos, colors, fades, tints are now easily achieved and can showcase photographs in so many different ways and moods. It isn't just about how the picture is captured from a technical point of view or the artistic perspectives, photo editing makes a huge difference too.
Everyone has their own preferences and there is no right or wrong here. I personally love vibrant and true to life colours as well as high contrast B&W so I never edit photos for washed-out faded colours where foliage isn't at all green and skin tones are unnatural too. Not my cup of tea, but it is seen as a trend, and people seem to like it. Personally, I believe in timeless editing ways so the photos look as good now as they will in the future. This means true to life colours and high contrast black and white. You can see my portfolio for wedding photography examples. 
Different Styles of Wedding Photography
Each of the current wedding photography styles comes with different names and target different audiences, often being very confusing even for the photographer who's been in the industry for a while. As in any creative industry nowadays it doesn't really matter how much of artistic freedom as an artist you put into the craft, intentionally or not you are going to fall into a somehow defined category. Adding your own twists and passionately doing things in the way that you genuinely love is the only chance to stand out and be yourself. 
Traditional Wedding Photography
Traditional wedding photography means stiff and emotionless posed photographs that have no personality, yet the wedding day is very much controlled by the photographer whos ego is bigger than his pants. Many on-line resources still mention traditional wedding photography as a core style but this really asks for an update. 10 years ago when old-school photographers were still battling for their position in the industry the Traditional wedding photography was present, but it has not been in demand for so long that it would be fair to call it dead. In such a creative industry with each and different style being focused on emotions and personality, I can't see anyone surviving by practicing this forgotten and very much hated approach. The only remains of the old school traditional wedding photography are family portraits that only take a fraction of the time during the wedding day. Below is my example of a relaxed formal photo.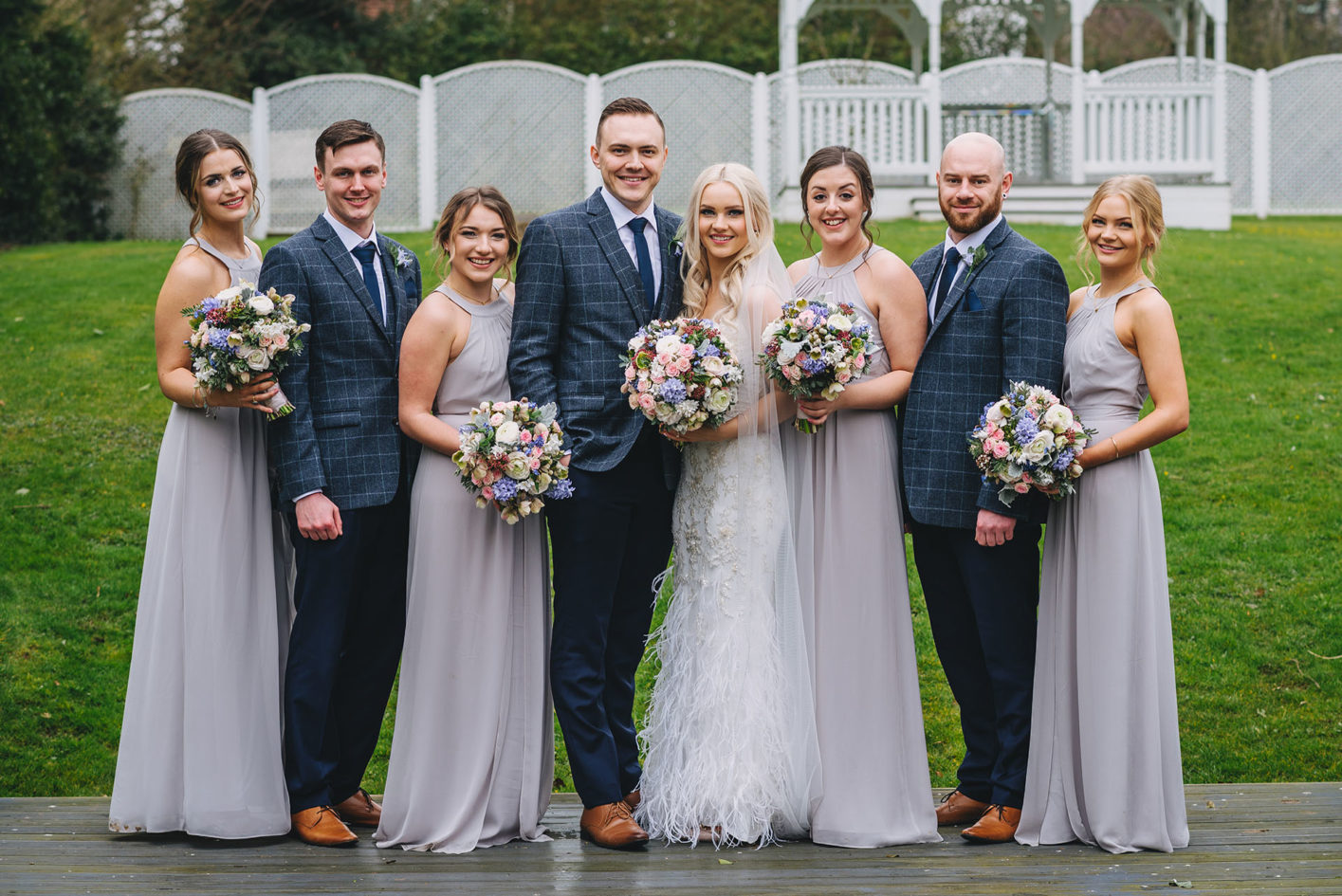 Documentary Wedding Photography
Documentary wedding photography is the art of storytelling. It means that the wedding day is photographed unobtrusively to reflect the genuine atmosphere of the day without any intervention from the photographer. It results in a beautiful selection of candidly captured moments that are full of energy, emotions, and personalities. There is no posing or staging and moments are naturally captured as they unfold. It goes far beyond carelessly snapping random pictures without being noticed. Capturing truly meaningful pictures, where composition, light, and most importantly right moment come together within a frame is a task that demands constant attention, and senses must stay alert. 
As this style is, and always will be welcomed at weddings most photographers to describe their approach as documentary. It often leads to confusion, when their portfolios suggest otherwise and are full of posed or controlled images. 
I love shooting weddings in a completely unobtrusive way and you can see plenty of examples on my website.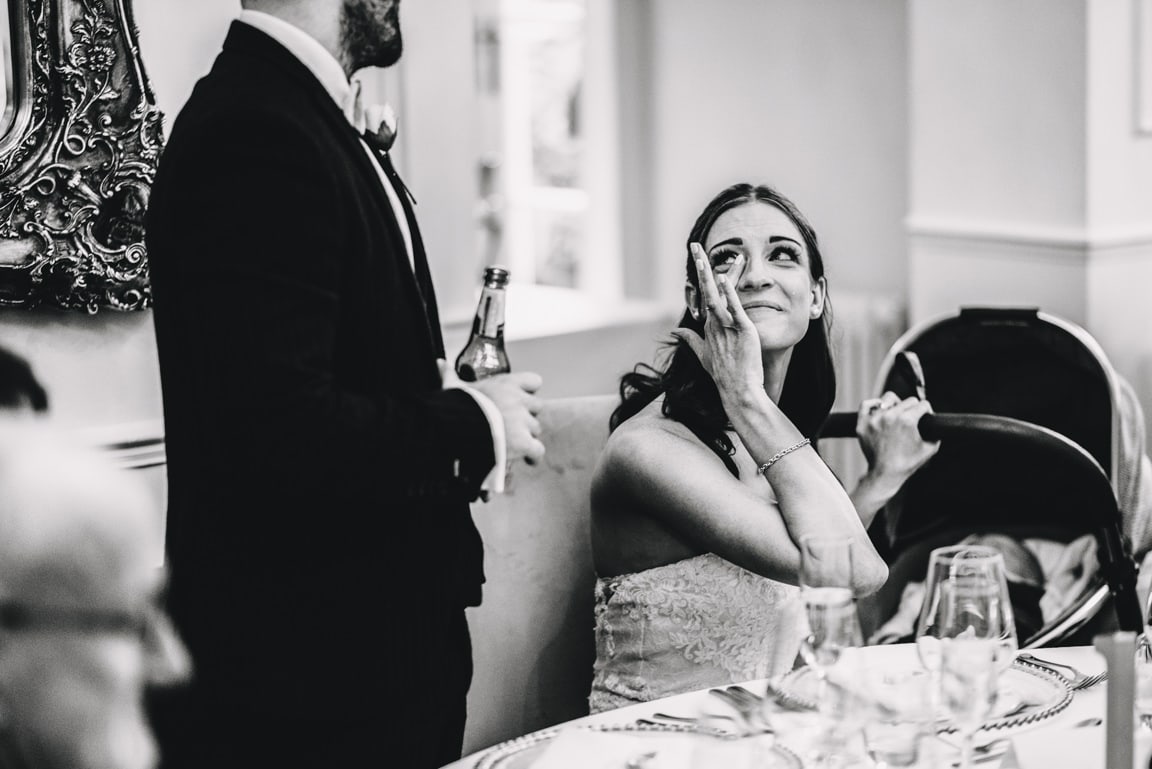 Alternative Wedding Photography
Alternative Wedding Photography- often refers to photography that is, as the name suggests somehow different. Off-beat weddings, tattooed couples, quirkiness, brave colours you named it. It is predominately documentary wedding photography at weddings that are full of personality, where people are looking for something a little different. It usually includes some styled photos to showcase and focus on details that make these weddings unique. Alternative wedding photography aims at capturing their quirkiness and character. Throw a decent documentary wedding photographer at the wedding labeled alternative and you won't regret it. Cool and unconventional couples are never afraid of being themselves and photos always result in a set of quirky, fun, and energetic imagery.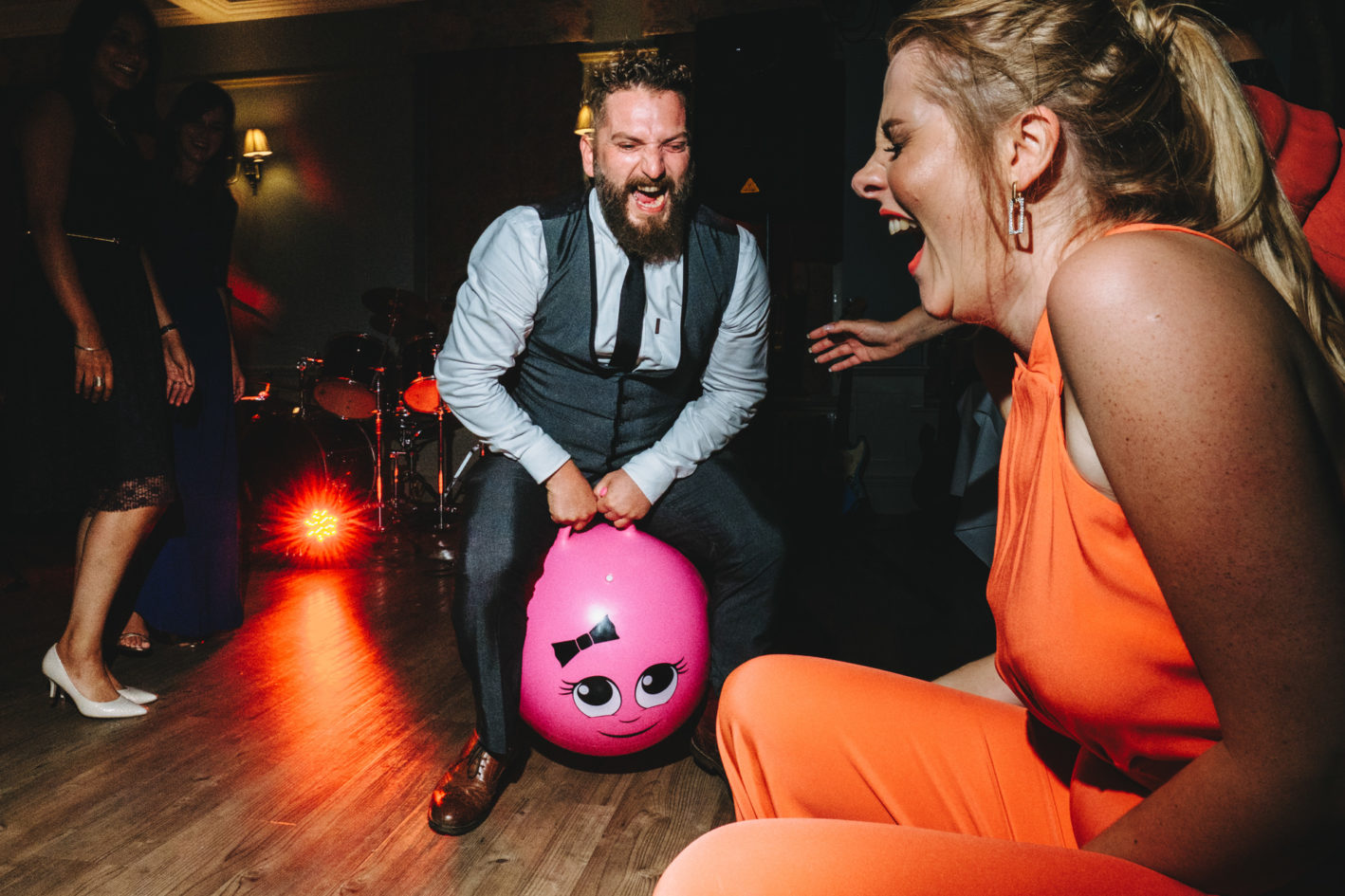 Editorial Fine Art Wedding Photography
This style of wedding photography has a distinctive high-end look. Magazine type of photos that are used to grab ones attention to promote wedding products or pictures that can be described as 'art' on their own. It just has that 'fine' feel to it. Similar to art, when you see it you know is either fine art or nasty attempt on creating that sort of look/feel. This style of photography demands good cooperation between the couple and the photographer. Creating true art isn't quick and easy. Giving away a solid chunk of the precious wedding time must be considered. 
You may come across some different wedding photography styles such as contemporary, illustrative, portrait, film, black and white, vintage, aerial, or creative. These descriptions are misleading and pointless in my opinion as none of them stand alone as a wedding photography style. Surely, in photographers' portfolios, you can see some B&W pics, vintage styled weddings, imitation of the film look, etc. But none of these could really be described as a style alone. Can you imagine aerial wedding photography where the entire wedding is photographed with a drone? Creative? Every photographer is more or less creative and you see it in their photos but I wouldn't name this as a style of its own.
Wedding photography prices
Wedding photography prices differ depending on the region. In the East Midland where I'm based, you may expect to pay between £1200 to £1800 for a full day coverage. Each photographer has their own pricing structure and can offer packages that include different hourly limits, USB, prints, wedding albums as well as the engagement sessions. As standard, there is an agreement to sign as well as a booking fee. 
How much does the wedding photographer in Nottingham charge?
The price for a full day wedding photography service by me is £1450. This includes full day photography from morning preparations till late into the evening when the party is tearing the roof off. No hourly limits! The aim is to capture a complete and meaningful wedding story that could be cherished in years to come. This standard wedding photography package includes a goodie box with prints and USB, the on-line gallery with unlimited downloads, as well as a wedding highlights slideshow like the one below. You can see full info on my wedding photography prices page